Is Kody Brown Seeking to Get Married to a New Wife?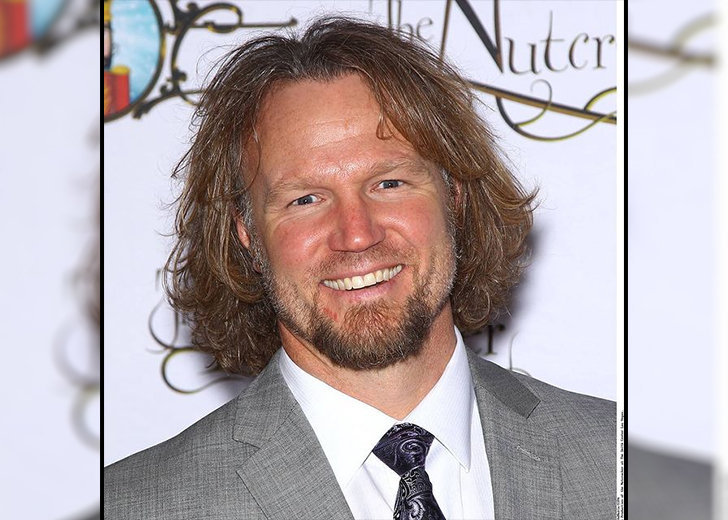 In the early weeks of 2021, Kody Brown, the frontman of TLC's long-running series Sister Wives was rumored to be marrying a new wife — his fifth.
And when the gossip got intense, his four wives, Meri Brown, Janelle Brown, Christine Brown, and Robyn Brown, were interviewed by Entertainment Tonight in February 2021 to learn about the matter in detail.
The family is no stranger to ups and downs in their relationships with eachother. Let's take a look at a few details leading up to the rumors.
Kody Brown's Supposed Divorce with Meri Brown
Kody was engulfed in a relationship feud resulting in a divorce with his first wife in 2015.
In the episode titled 'A Secret Marriage,' Meri cited a confirmation email revealing that the divorce between herself and Kody was final.
"It's weird, but yeah, I'm good," she told Robyn, reflecting on her situation in front of the show's camera.
Meri summarized the situation by saying the process of legal separation was hard, but she saw the bigger picture after getting through it.

Kody Brown's first wife, Meri Brown, posing for a selfie. (Photo Credit: Instagram)
Before the divorce, she took to her Instagram to post a cryptic message which read, "You're a fighter. Look at everything you've overcome. Don't give up now," fuelling speculation of a marital split.
But even after the legal separation being showcased in the television program, fans of Sister Wives questioned whether the onscreen drama was real or fake.
However, during an April 2018 interview, Kody confirmed their divorce was legitimate, saying he did not want to be in an intimate relationship with Meri.
Fast-forward to 2021, and their relationship had taken a different turn. According to Meri, she was back with her husband, who claimed they "never parted."
"I don't want to give away any spoilers, but I'm here," she told ET with a beaming smile on her face.
Is Kody Brown Marrying a New Wife?
During the video chat, the interviewer asked the wives regarding the speculation surrounding the incorporation of a new wife into the Brown family.
Addressing the matter, Kody's first wife Meri said the speculation dates back to season one, fueled by "super fans" and gossip tabloids. "That's what they have been talking about for a long time," remarked Meri.
In her concluding remark, she shut down the claims stating a new wife joining the polygamous family wasn't a possibility.
Potentially, the rumors were drawn from his fourth wife Robyn's comments, who complained her husband was spending too much time with her in the pandemic period during a January 2, 2021 episode.
Being a plural wife, she preferred to spend less time with her husband which was the case pre-pandemic.
"That's not what I signed up for," claimed Robyn. In addition, she revealed that her husband wasn't happy with her, which resulted in their relationship being challenging.
During her chat with Janelle, Robyn said she had many dating offers from other men, which she turned down because she felt her freedom would be compromised in a monogamous relation.
Robyn, in her confession, mentioned that she had been let down by the way things were between herself and her husband, Kody.
Is 'Sister Wives' Fake?
The show caught up with fans and brought fame to the Brown family for numerous years after its initial airing.
However, on March 15, 2016, Radar Online published a report claiming the popular series to be fake.
The publication cited one of the Brown family's relatives claiming the family drama portrayed in the reality show was manufactured.
Per the claim, only Kody and Meri were legally married, while the other three were his "spiritual wives."