Is Kimberly J. Brown Married? The 'Halloweentown' Star's Love Life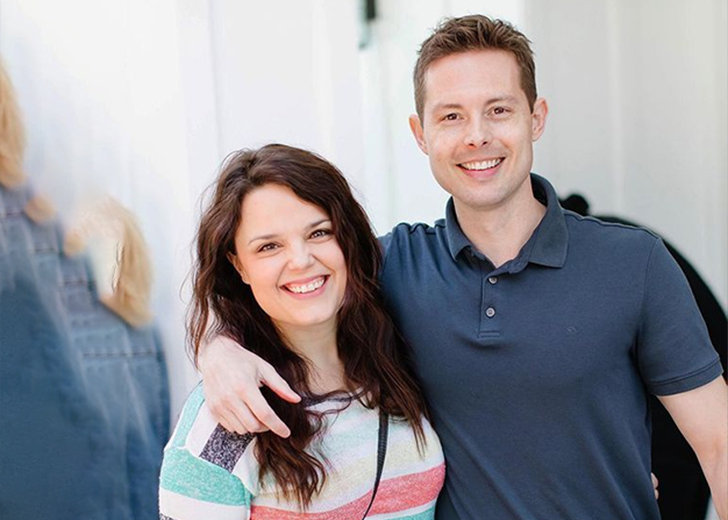 It is not new in the Hollywood industry for actors and actresses to find their wives and husband on a movie set.
While many of them are presumed to be a PR move, a significant amount of have gotten married. 
Some of these couples are Ryan Reynolds and Blake Lively, Kirsten Dunst and Jesse Plemons, and Samira Wiley and Lauren Morelli. Kimberly J. Brown also falls under this category. 
This is because she met her partner on a movie set and has been with him for almost five years. However, her story is one of a kind. 
Is Kimberly J. Brown Married with a Husband?
No, Brown is not married and does not have a husband. She is very open about her relationships on social media and often posts pictures and videos of her day-to-day life. 
But to date, she has revealed nothing about having a husband or getting married. But, on the other hand, if she has a husband or married her current partner in secret, we would not know until Brown confirms it herself. 

Kimberly J. Brown posing for a photo. (Source: Instagram)
While Brown does not have a husband, she has a boyfriend. She has been in a relationship with actor Daniel Kountz since 2016. 
The two first met each other on the set of Halloweentown II: Kalabar's Revenge in 2001. Brown played the role of Marnie Piper, whereas Kountz portrayed Kal. 
Piper and Kal were enemies in the Disney original movie, but things were different in real life. Of course, the couple did not date while filming Halloweentown II: Kalabar's Revenge.
This was because Koontz was 22 and had a girlfriend and Brown was 17. But the two did so after meeting each other for a Halloweentown-themed project. 
Kimberly J. Brown and Her Boyfriend
After Halloweentown II: Kalabar's Revenge, the pair were on good terms, and social media helped maintain tabs on each other. But it was not until 2016 their actual friendship started.

Kimberly J. Brown with her boyfriend, Daniel Kountz. (Source: Instagram)
Brown and Kountz's relationship as friends started in May 2016, after reuniting for Brown's YouTube channel projects. But soon, the two started hanging out outside their work as well. 
Brown shared a picture of her beau in October 2017, where she wished him a happy birthday. She also gushed about him and said he filled her life with happiness and laughter. 
In the retrospective, that was when the pair went public with their relationship. But back then, people did not figure it out. 
The two shared pictures of them celebrating Halloween, Thanksgiving, and Christmas. It was not until October 2018 that people realized Kountz was Brown's boyfriend.
After the latter shared a picture of them kissing on Instagram, the realizations struck, and it soon went viral.

Kimberly J. Brown and Daniel Kountz as Wanda and Vison for Halloween. (Source: Instagram)
While sharing their love story with E! Online in October 2021, the actress revealed she did not know the reaction she would get from her fans and followers. 
She further said they connected their love story with their characters on Halloweentown II: Kalabar's Revenge.
Some joked about her dating her enemy, whereas some said they had shipped Kal and Piper from the beginning.
Kountz told the tabloid he was taken aback by Brown the first time they met in person after the Disney movie. The couple felt connected even when they had not met for over a decade. 
And just like that, their friendship changed into something else. They started falling in love with each other while filming for Brown's YouTube channel. 
The actress admitted that both of them were falling in love simultaneously. Her boyfriend credited Halloweentown II: Kalabar's Revenge for their relationship since if it were not for the movie, they would have never met. 
The duo has been together for around five years, and it seems like their relationship will progress further. This is because their Instagram is full of the two gushing about how much they love and appreciate one another. 
While this is a pure presumption, it is not far-fetched to think that the couple will get married in the future, and Kountz would make an awesome husband to Brown.