Samira Wiley and Lauren Morelli Relationship: From Having a Crush to Having a Baby Together
Lauren Morelli and Samira Wiley went from being friends to lovers and now parents as they welcome their daughter, George.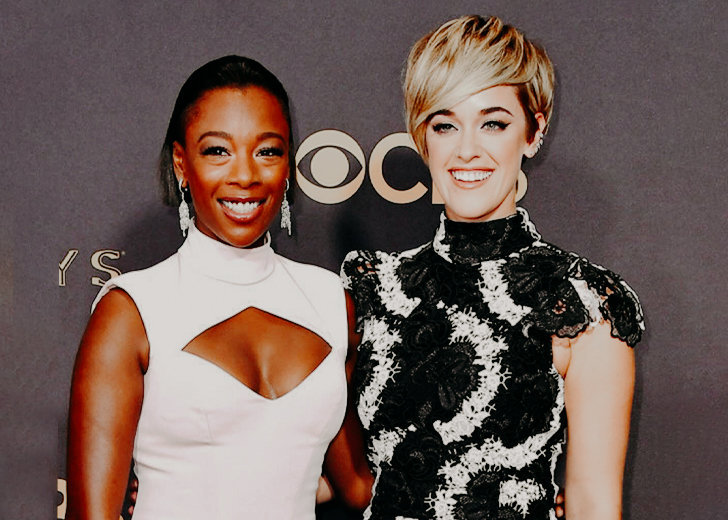 Lauren Morelli and Samira Wiley first met on the set of Orange Is the New Black, had an instant connection and eventually fell in love. They've been together since 2014 and recently welcomed their first child. 
Here's a look at how they went from being friends to parents. 
From Friends To Spouses
The duo first met in 2012 on the set of the Netflix series, where Morelli was a lead writer, and Wiley played the character of Poussey Washington.
Morelli was married to a man at the time. She admitted to having had a crush on Wiley immediately after seeing her audition tape. 
The two realized they had a connection while spending time together discussing the series. The pair developed a strong friendship, and Morelli, who found out she was gay while working on set, navigated through her new romantic preference with the help of Wiley.
Wiley had come out in her early 20s and knew what it was like. 
On September 2014, Morelli officially filed for divorce and started dating Wiley. On their first big trip to Thailand, a year later, their relationship was tested. They realized that they were polar opposites and ended up bickering a lot. But the trip helped them figure out that they still wanted to be together. 
It's amazing we survived that trip, but as horrible as it was, it helped me know I want to be with her — because both of us could see all these parts of each other, and we still wanted to be together. 
A year later, in October, Morelli proposed to Wiley. 
Wiley later announced their engagement on Instagram with a photo of her, Morelli, and a sparkling diamond ring. She captioned it, "Yes."
During their interview with Out magazine, Wiley explained that since Morelli was married before, she wanted Morelli to propose when she was ready. She confessed she was not expecting it and had hyperventilated and cried. 
The following March, the couple had an intimate weekend-long celebration with close friends and family in Palm Springs, California.
"It was the best day of my life!" recalled Wiley to Cosmopolitan UK. 
Starting a Family
Like any other couple, the next step in their journey was starting a family together.
After keeping the pregnancy a secret, Wiley and Morelli welcomed their daughter, George, on April 11, 2021. They waited until Mother's Day to share the news.
Wiley surprised fans as she announced the birth of their daughter, George Elizabeth, in an Instagram post featuring a photo of their baby girl grasping both her moms' fingers.
"Happy 1st Mother's Day to my beautiful wife, who four weeks ago today, after laboring for almost 3 days gave birth to our first child — our gorgeous daughter, George," she captioned the adorable photo.
However, the couple left people confused with the unique moniker that they settled for their daughter.
While appearing on Jimmy Kimmel Live recently, Wiley revealed that not only did she like the name, but while researching, she found out it used to be a girl's name back in the 1800s. 
Nevertheless, congratulations are in order for the first-time moms.