Kim Kardashian Criticized for 'Fake Eating' in Her New Campaign for Beyond Meat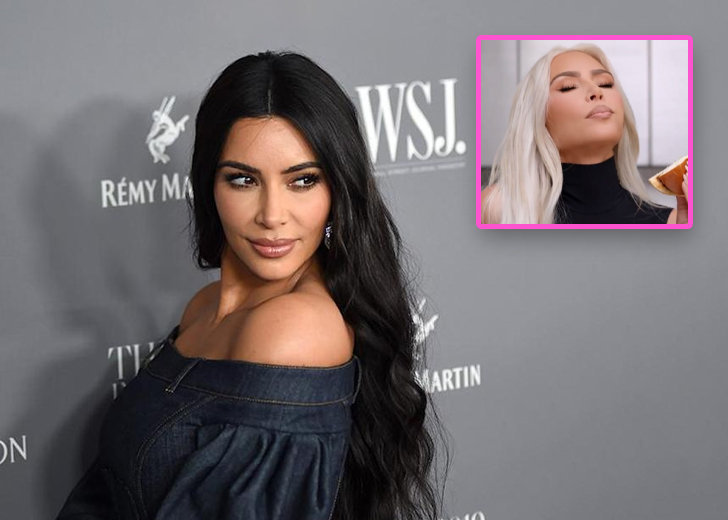 Not too long ago, Kendall Jenner was the target of mockery after she struggled to cut a cucumber in an episode of The Kardashians. 
But now, her older sister, Kim Kardashian, is the latest member of the Kardashian-Jenner clan to find themselves the subject of food-based ridicule. 
Recently Kim and the plant-based meat company, Beyond Meat, released a new campaign to promote their new range of vegan food, such as burgers, meatballs, sausage, and chicken nuggets. 
"I believe so much in the mission of Beyond Meat that I've stepped in to help with my greatest asset — my taste. This plant-based meat is not only amazingly delicious, but it's also better for you and better for the planet," she said in the advert.
As the company's new Chief Taste Consultant, Kim sampled the different food items, but fans noticed something peculiar.
They realized Kim was "fake eating" as the food did not have any bite marks and criticized the Skims founder for her terrible acting and false marketing. 
Kim Kardashian Criticized for Fake Eating
The video was shared on Beyond Meat's Instagram page, and in the comments section, netizens responded to the amusing advert.
"She didn't even take a bite of the burger," one user commented, while another wrote, "Fake eating… I see you." 
A third person wrote, "You didn't show her actually consuming the product… Did she actually eat it? No thanks, lol," another person wrote.
Besides calling out Kim for fake eating, netizens also criticized Beyond Meat for choosing Kim as their spokesperson, for they felt she was not appropriate. 
Some even threatened to switch to their competitor's brand. 

Kim Kardashian's "fake eating" advert for Beyond Meat. (Source: Beyond Meat/Instagram)
However, some vegans were happy to see the reality star spreading awareness for plant-based foods.
Vegan influencer Dominick Thompson wrote no matter how people viewed the ad, it was a win for animals and the environment. 
He explained Kim, who has over 300 million followers on Instagram, had a massive influence over people, and there was probably no one to make the biggest impact. 
"None of us have that type of influence and access to that many people globally like she does. Even if you have all of us combined our following, we still don't have that type of reach she does. So this is a win in many capacities," wrote Thompson. 
Kim Kardashian Criticized for Her Met Gala Diet
It wasn't too long ago that people attacked Kim after she revealed what she did to fit into her Met Gala look.
In the 2022 Met Gala, the reality star walked the red carpet in a nude-colored, skin-tight, and crystal-studded Jean Louis gown made famous by Marilyn Monroe. 
Ahead of the event, she told Vogue she lost 16 pounds in three weeks to fit into the dress because the dress could not be tailored for obvious reasons. 
"I would wear a sauna suit twice a day, run on the treadmill, completely cut out all sugar and all carbs, and just eat the cleanest veggies and protein," said Kim.
Unfortunately, people criticized her for promoting unhealthy weight loss methods that were "borderline eating disorder" and feeding into unrealistic beauty standards. 
According to expert FitOn trainer Bree Mitchell, rapid weight loss could cause "electrolyte imbalances, gallstones, gout, fatigue, constipation, diarrhea, and nausea."  Mitchell advised against following Kim's diet.