Khaby Lame's Girlfriend Is a Social Media Star in Her Own Right
Lame apparently calls his girlfriend Bimba.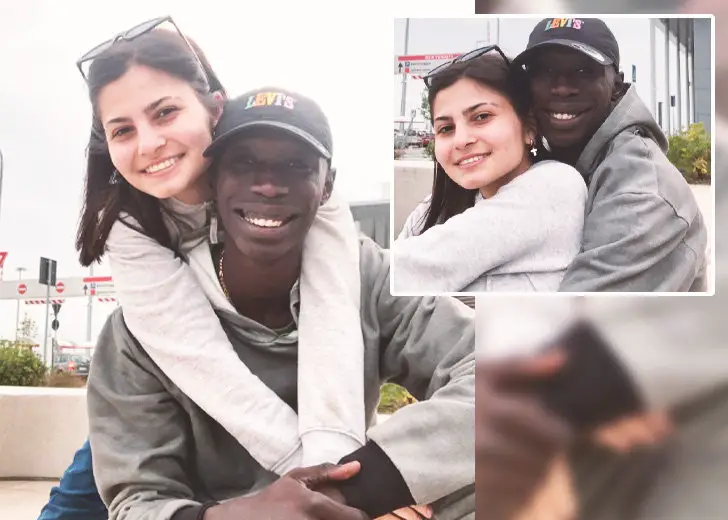 Khaby Lame is a renowned TikTok star and social media influencer from Italy who makes funny videos by sarcastically providing an easy answer to an exaggerated complex issue.
But he is more than just a humorous TikTok content creator. He is also a committed boyfriend to his beautiful girlfriend, Zaira Nucci. He often posted pictures of his presumed lover, sharing moments with her with cheesy captions on his Instagram.
In June 2021, the New York Times applauded how he is appreciative of his girlfriend on his feed, writing,
Besides his shake-my-head clips, Mr. Lame's content mostly consist of homages to his girlfriend and tight-knit group of friends. Some of his posts, though, while they would not cause much of a stir in Italy, would be off brand in the more progressive corners of the United States or Europe.
Khaby Lame and Zaira Nucci's Break Up Rumors
Recently, Lame opted to keep his relationship with Nucci private, removing all the posts — except for one post — relating to her from his Instagram. He even had an Instagram highlight named "Bimba" dedicated to her; however, it no longer exists.
The only remaining post on the TikTok star's account on April 4, 2021, consists of a series of pictures of the adorable couple.
In the first snap of the slide, Lame has a big smile on his face while Nucci hugs him from behind, whereas the following photos also see the two being comfortable and intimate with each other.
"I started looking for a few cheesy words for the description, but I was getting diabetes," he captioned his post.
In addition, Nucci also recently made her Instagram handle private; otherwise, her handle, which presently has over 198,000 followers, was public until early September.
Because of the removed posts and Nucci opting for privacy, many outlets and fans have started speculating that the couple might no longer be dating.
Meanwhile, some have also reported that they might have decided to keep their relationship away from the spotlight amid Lame's rising popularity.
In September, Lame even beat social media personality and dancer Charli D'Amelio's follower count on Instagram when he went past 44 million followers on the platform. The social media star has more than 48.9 million followers as of this writing.
Who Is Zaira Nucci?
On the other hand, Nucci, an 18-year-old Italian, is also a social media star on her right. As stated earlier, she has over 198,000 followers on Instagram despite managing it privately.
Her Instagram bio has a Gmail account that people could contact her for collaborations. 
Additionally, she has over 40,000 followers on TikTok handle, where she posts funny reaction videos. In one video, she was seen with her father sitting on the passenger seat while her father drove the car.
Her YouTube bio further suggests that she is interested in music and is currently "in progress" to do something big soon.