Kevin James Once Weighed 302 Pounds — Exploring His Weight Loss Journey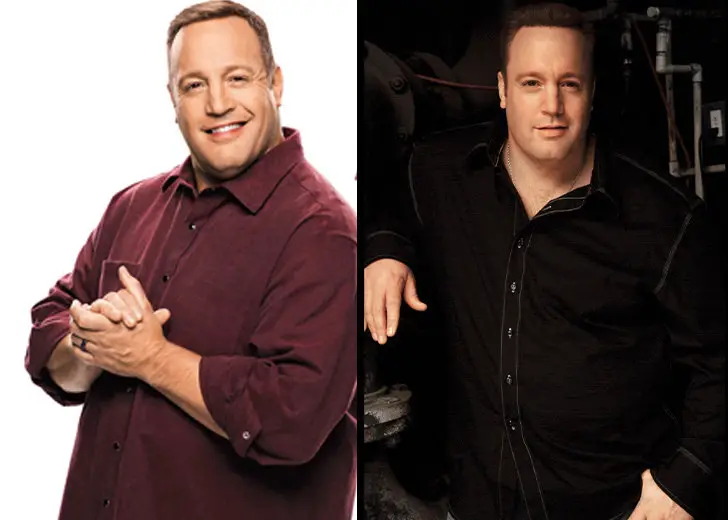 Kevin James' weight loss in 2011 was highly celebrated by his fans. The actor reportedly lost over forty pounds in a short period of time.
In 2012, though, he was spotted with a huge physique suggestive of weight gain.
However, he had to quickly shed that weight again after he was slated to star in the comedy action movie Here Comes the Boom.
According to the movie's plot, James' character was a high school science teacher who turned into a Mixed martial arts fighter to rescue his school's fast-ending arts budget.
While the story gave a great impression, fulfilling the role was a mammoth task for James. He was asked to undergo massive weight loss to suit the character.
In particular, he was asked to lose eighty pounds to develop stamina suitable for a typical MMA fighter to last several rounds inside the octagon.
Kevin James' Weight Loss Journey
With an uphill challenge on his hands, James turned to professional MMA trainer Ryan Parsons, whom he previously met on the set of his movie The King of Queens.
The actor asked Parsons to help him with his weight loss training.
In addition, James asked him to be his onscreen trainer so that he could be treated like an actual fighter preparing for a real fight.
"That's the key to a successful workout for anyone," Parsons told Men's Health in October 2012.

A screengrab of Kevin James' movie 'Here Comes the Boom' showcasing his weight loss. (Photo Credit: YouTube) 
While referring to James' journey, the trainer shared how one should understand their ultimate goal and work hard to achieve it or it would just be too easy to quit.
Parsons claimed James was treated like an understudy without considering his status as a movie star.
The result started to show as the actor, whose training was in full force, knocked a guy out during a demo sparring.
James went through a rigorous regimen despite his busy schedule and frequent work-related travels.
Kevin Jame's Weight Loss and Instant Weight Gain
James' gym routine was intense and always turned a notch up.
Foodwise, the actor, determined to lose weight to portray realism in his film, followed a steady low-carb diet.
He stayed on top of his pushup and situp game, which he paired nicely with his hour-long boxing workout.
The committed actor did end up losing eighty pounds, like he was asked to do.
In the movie, his physique looked action-ready, exactly the type associated with professional fighters.
However, soon after the film's shooting was wrapped, James started gaining weight again. 
He was admittedly out of shape and once again throwing his "back out" getting into a car.
James said his weight loss was a difficult thing to sustain, claiming how he lacked the motivation since there was no instant demand to do so.
The movie saw the light of the day after the actor, who has remained a long-time MMA fan, came up with the idea for the movie and opted to produce it under his production company.