Kether Donohue Talks Body Positivity: 'Why I Lose or Gain Weight Is a Personal Thing'
"I've been able to fluctuate in size across four seasons of 'You're the Worst' without the production or network making it an issue is something I feel lucky and grateful for."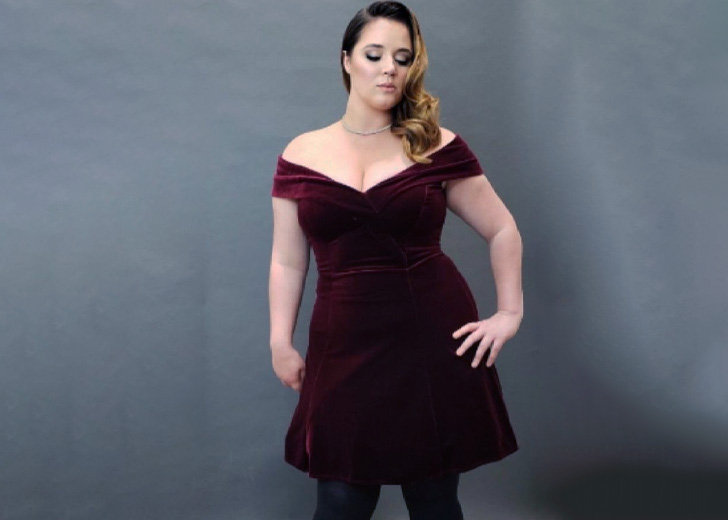 Kether Donohue is well known for playing Lindsay Jilian on the FXX series, You're the Worst. She received a Critics' Choice Television Award nomination in December 2015 for Best Supporting Actress in a Comedy Series for her role.
Her weight has gone through several fluctuations through the four seasons of the series, leading to a mixture of positive and negative responses from the followers. Donohue has always been vocal about body shaming.
"I've been body shamed in real-life and on social media," Donohue told Entertainment Tonight. "Someone once wrote on one of the show's message boards, 'Kether has gained 10-15 pounds since Pitch Perfect. I hope she's OK!"
Kether Donohue's Character Was Nicknamed "Fat Lindsay"
During her conversation with Refinery29, she discussed her character and her journey with weight changes. 
Donohue credited You're the Worst's creator, Stephen Falk, for promoting a body-positive attitude on the show. When she came to know her character was nicknamed "Fat Lindsay," she immediately questioned if he wanted her to be a certain size to play the character.
Falk told her she wouldn't have to change her body. 
"You booked the role because I loved your audition, not because of anything having to do with your body." said Falk. "You could gain weight or lose weight, I really don't care. I just want you to portray the internal life of Lindsay."
Kether Donohue Replies to Hate Comments
The actress faced weight gain between seasons 3 and 4 of the show, which led to many body-shaming trolls on the internet.
Pitch Perfect actress talked about one particular comment that raised concerns about eating a lot of unhealthy food on hiatus. She revealed feeling frustrated and wanting to take a video of her eating chips and posting it on the internet. 
During her Q&A session on her Instagram story, a follower asked her if she ever struggled with body positivity and how she maintains her confidence with her own body. 
She told her follower that she isn't alone with the struggle as she faces many self-doubts. She suggested following body-positive Instagram pages to stay motivated. 
Donohue described her character as someone who "enjoys food and sex." Episode 3 of season 4 had a scene where Edgar (played by Desmin Borges) knocks on Lindsay's door, and she quickly strips down to enjoy their night. 
It is rare to see plus-size women on television enjoying their sexuality without their size being the center of a joke or a fetish. Many people have praised the creators for showing a woman who is bigger than a size six celebrating her sexuality on a TV.  
Donohue explained how she sees fatphobia as one of the many ways misogyny has structured itself in our culture. 
"I don't want fat to be a negative word anymore," she explained. "Female fat is not unhealthy."
She pointed out how society wants women to have a certain height or maintain a certain weight and that her primary concern is young girls seeing this body shaming and judging their own bodies to be "ugly."