Kayla Nicole and Taylor Girlz Expose Each Others' Private Messages Amidst Public Feud
Kayla Nicole and Ti Taylor have fallen out for the second and maybe the final time.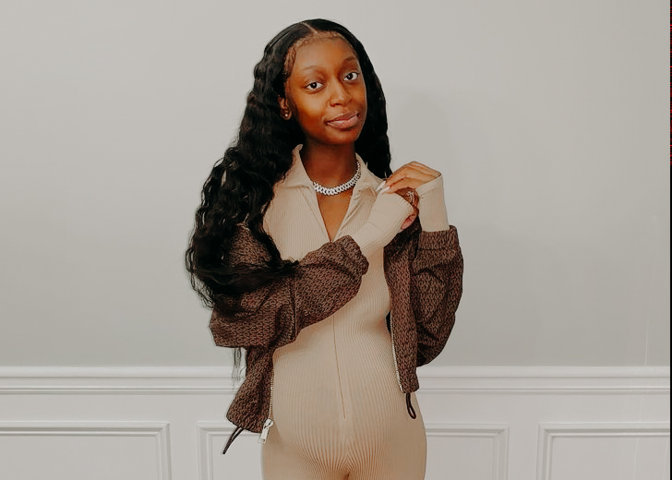 Kayla Nicole Jones rose to popularity for her hilarious videos-turned-memes on social media.
With her newfound fame, she launched her music career, and she apparently seems to have a knack for making hits. 
Recently she released her 'Bundles' record featuring Taylor Girlz, a high-spirited pop-rap group comprising sister duo Ti Taylor and Daysha Taylor.
The 'Bundles' song spread like wildfire and went viral on TikTok. 
The girls were gearing up for the music video's release, and fans were excited about it too. But it looks like that's not happening anymore as Kayla and the Taylor sisters are no longer friends and busy throwing shade at each other. 
The Feud between the Girls
It appears Kayla and Ti are not meant to be friends. A couple of years ago, Ti and Kayla had a fallout after Ti dated Kayla's manager, but they connected again, had a heart to heart, left it in the past, and then collaborated on the 'Bundles' song. 
According to The Shade Room Teens, Kayla and Ti are no longer following each other on Instagram, and when a fan asked Kayla when the music video was coming out, she replied that it wasn't. 
Although the reason for their beef seems unclear, it appears the feud escalated during the shoot of their music video. The Shade Room Teens even uploaded photos from behind the scenes of their music video. 
But Kayla revealed that their music video had to be reshot and was not coming out. Many fans thought Ti was the problem since the opportunity to earn was handed to her on a plate by Kayla.
But Ti's sister came to her defense, sharing that people needed to stop blaming her sister when they did not know the truth. Meanwhile, both Ti and Kayla posted cryptic Instagram stories about how they were betrayed by the other. 
The drama took a turn for the worse when Kayla pulled out the receipts and revealed that Daysha was pregnant. 
Ti's Instagram Live
Kayla, exposing Daysha's private matter, did not sit well with the sisters. They went over to Instagram live and got everything off their chest.
Ti alleged Kayla and her label of being jealous of her on the set of 'Bundles.' She then revealed she did not make any money off the track, accusing the label of taking all of it. 
She explained the music video was not coming out because Kayla and her team did not have the budget. 
The second thing Ti talked about was their birthdays. She mentioned how she had gone all out to make Kayla feel special and shelled out $7000 for her surprise party. But when it was Ti's birthday, not only did Kayla show up late, she came empty-handed. 
Daysha then took to her Instagram and uploaded messages between her and Kayla's mother where the latter was seen saying Kayla did not treat her well.
I guess only time will tell how this drama will settle down.