Before Fame — Kayla Nicole Jones Shows Us Where She Came From
Kayla Nicole Jones is proud of how far she has come.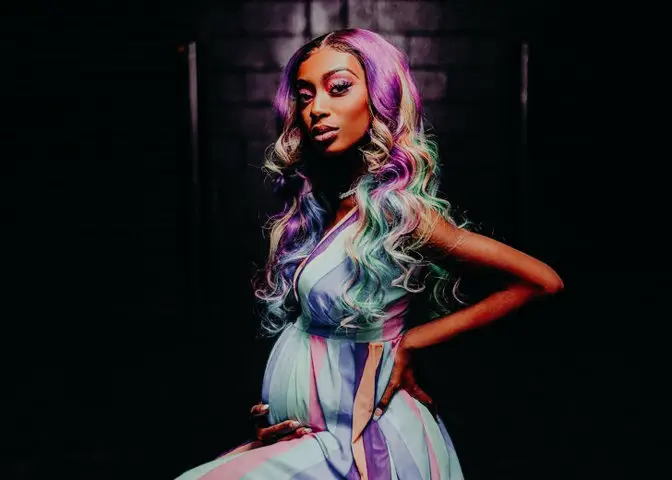 Everyone knows that having your video go viral is like winning the internet version of the lottery. 
When content goes viral, it can garner hundreds of thousands of likes, retweets, and comments, but this is no easy feat except for social media star and YouTuber Kayla Nicole Jones, who has gone viral more times than we can count. 
In 2015, Jones achieved fame when she uploaded her first viral video, 'Ponytail Tutorial,' to her YouTube channel, Nicole TV. She was only 13 years old then. Since then, she has gathered a considerable fan base thanks to the never-ending funny content she publishes. 
Her second viral video was known as the 'snake dance.' It was so popular that Jones made a song and music video for it, and it has over 15 million views. However, Jones achieved the height of fame thanks to her facial expressions that were used as memes.
She's known for creating parody tutorials and funny videos that feature her trademark "ugly faces" and causticness. Her unique personality and humor have earned her over 5 million subscribers on YouTube and over 7 million followers on Instagram. 
But apart from making everyone laugh with her comedic video, the YouTube personality has evolved her content to include her musical endeavors. She proved that she had the vocal chops when she released her single called 'Decisions' and Breaking Heartbreak EP. 
She also recently had her first baby and despite being a new mom, Jones is still active on her YouTube channel. In her recent upload, she gave fans a sneak peek into her past. 
Jones Takes Viewers to Her Home
On August 7, Jones uploaded a video titled 'I WENT HOME TODAY.' The 10-minute long video showcased her old cabin, which appeared to be deep in the woods. Jones revealed it scared her to walk through the woods when catching the school bus in the morning. 
The cabin, which was abandoned, appeared dilapidated, making it difficult for Jones to walk around. And upon entering was her old kitchen, which she revealed used to be a different color. Right next to the kitchen was the living room. 
Next, she showed her mom's room and said that she spent a lot of time there back then. Finally, she moved onto her room, which was painted pink, and revealed that it was the room where she made her "infamous video."
She then showed her brother's room, which looked like it was still in use. 
Somebody do be in here. Got this bed right here. Well, to whoever living in this house now, God bless you. [I'm getting out of their space.]
With that, she ended the tour of her old home and started recounting her past. She admitted that growing up in that house with financial constraints was difficult. Jones then got emotional, saying that people used to bully her and belittle her for her situation. 
With tears in her eyes, she advised people to not let poverty stop them from what they wanted to do and added that she was proud of how far she had come.