Kayla Nicole Reacts to Speculations If She Is Pregnant Again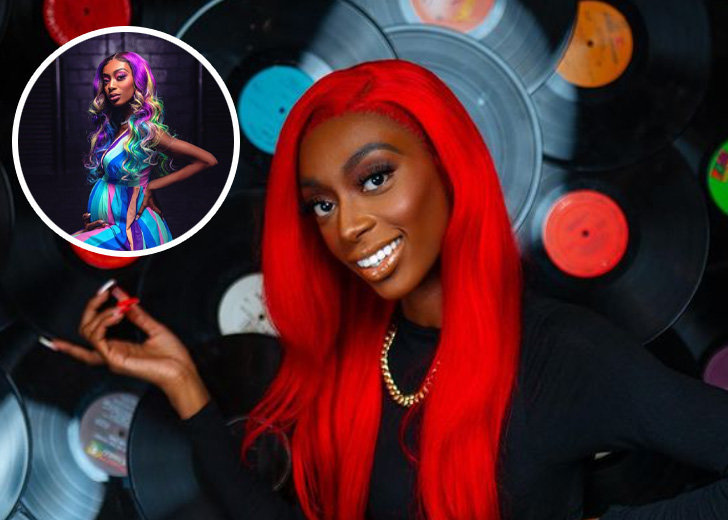 Ever since Kayla Nicole Jones did a TikTok video to show off her Grammys' red carpet outfits, the internet has been buzzing with rumors that she is pregnant with a second baby.
Jones did not attend the event, but she was chosen as one of the seven content creators to host the event via TikTok. 
However, the social media star did not want to miss out on her chance to walk the red carpet event, so she did one at home to show her viewers what she would wear if she had been at the event.
The video was uploaded on her TikTok account under @nicoletv. But while her outfits were stunning, her baby bump took center stage. 
From the front, Jones looked normal, but as soon as she turned to the side to walk away from the frame, her baby bump was visible.
Her fans took the comment section to discuss the potential pregnancy situation. 
One user commented, "Is this her way of revealing her pregnancy? She look cute," while another added, "I think she definitely did it on purposes."
Kayla Nicole Jones Trying to Hide Her Baby Bump
That was not the only video where she revealed her baby bump. 
In another video reshared by @onikazminaj on TikTok, Jones was facing to the side and asking her boyfriend Luhkye for help. 
She was also checking herself on the monitor from time to time until she realized that her baby bump was in full view up close. 
Upon realization, she went "oops" and moved away from the frame, and was heard saying, "I am so stupid."
A user commented, "SHE DID IT ON PURPOSE. You can clearly tell she's pregnant from her pictures on Insta."
After seeing these videos, fans bombarded the social media star with pregnancy questions and flooded her TikTok Live with congratulatory messages.

Kayla Nicole Jones baby bump video (Source: Kayla Nicole/Instagram)
Although she did not address the speculations, she reacted to the congratulatory messages. 
Nicole read the comments, "u see the baby?"
She revealed nothing and instead acted coy, asking the user how he saw her other baby, Messiah, when he was behind the camera. 
In another part of the Live, she asked her followers if they were congratulating her because of her partnership with Grammys. 
"Are y'all congratulating me because I got a thing with Grammys or what y'all talking about?" asked Nicole. 
Kayla Nicole Jones' First Kid
If the speculations are true, this would be Jones' second baby. 
In February last year, Jones gave birth to her first child, Messiah Kaylon Ni'Colby. 
She announced the birth with photos of her child and let her supporters know that she had uploaded her labor and delivery video to her YouTube channel. 
In the video, Jones shared with the viewers her entire birth journey, from her water breaking to going through labor in the hospital. 
She also showed the actual delivery of her son and her son's first bath.
After the birth, she started her Snapchat show Meme Mom where she opened up about the dark side of pregnancy. 
She talked about important issues, like single mothers doing it independently to dealing with postpartum hair loss.
Although she is funny and always fooling around, Nicole still inspires everyone.