'Meme Mom': Kayla Nicole Shares Raw Experience of Hair Loss after Childbirth
Kayla Nicole is starring in her own show called 'Meme Mom.'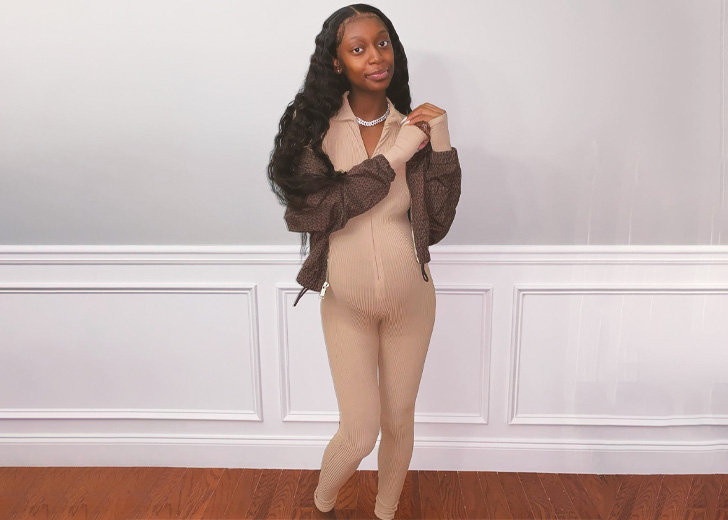 Ever since Kayla Nicole Jones' video of her looking up and down at the camera went viral, her life has not been the same again. 
Nicole has gone viral more times than we can count, and because of that, she garnered a large fan base. She used her fame to make a career in music, and her songs' Bundles' and 'Move Like A Snake' went viral on TikTok. 
She makes funny and relatable videos on the internet that feature her trademark facial expressions and sarcasm. Her fame and humor eventually landed her a reality show with Snapchat show titled 'Meme Mom.'
Snapchat uploaded the show's trailer on their YouTube channel, with the description that Nicole, who recently got married to her fiancé, had a kid, bought a house, needed help to manage it all. The show will also feature her mother, and fans can catch the family drama on the show. 
Trailer of 'Meme Mom'
In the trailer, Nicole starts by introducing herself. She explained she made funny videos and bops and mentioned her famous track 'Bundles.' She then gave fans an update about the recent happenings in her life, including her marriage and the birth of her son. 
She also revealed that her mother was stepping in to help with her journey in motherhood and shared that she and her mother hadn't slept under the same roof for a long time.
How can I handle my career, my baby, my marriage, and my mama in one house? I can't even handle myself. 
The trailer featured Nicole having fun with her husband, looking after her son, conversing with her mother, and an exclusive behind-the-scenes look at what seems to be the 'Bundles' music video.
But in the following scene, she was crying because of all the stress. Her mother then comforted her, saying that everything they had been through made her who she was. 
She then ended the video, asking her fans to tune in to the show to find out more about who she was behind all the viral fame. 
Kayla Nicole Opens Up about Hair Loss
Nicole mentioned in the trailer that she was going to share about her pregnancy journey.
Recently first-time mom, Taina Williams, who recently welcomed her son Essex, opened up about her experience with postpartum hair loss. This inspired Nicole to share her experience. 
She revealed she was initially skeptical about doing an episode about her postpartum hair loss on her show. But now, she did not care and reassured other moms that it was normal and nothing to be embarrassed about.