Katharina Mazepa Spotted with Lenny Hochstein in the Midst of His Breakup Rumors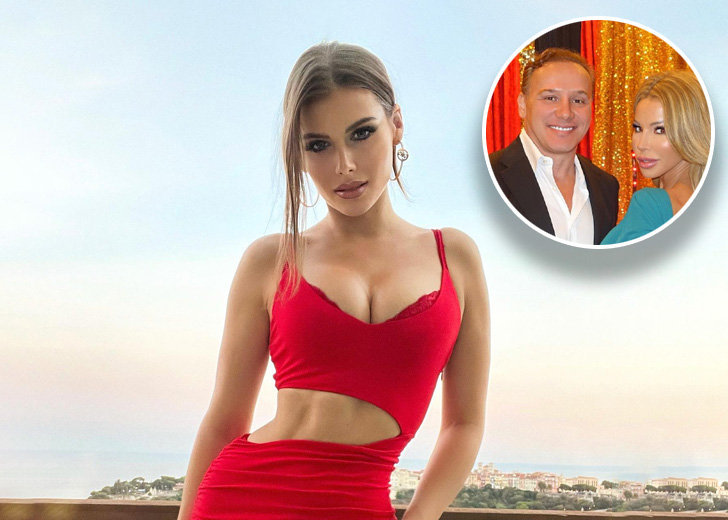 Fashion Model Katharina Mazepa joins Lisa Hochstein and Lenny Hochstein in the headlines as she was spotted with Lenny amidst his divorce announcement.
Mazepa was spotted with the famed plastic surgeon and was caught showing PDA in a viral TikTok video posted on May 15, 2022.    
As reported by Page Six, Lenny and Mazepa looked like they were on a double date with another couple. And Lenny's soon-to-be ex-wife Lisa is reportedly shocked that the doctor is not even trying to hide he is seeing someone new even before they announced their divorce.
Lisa and Lenny Hochstein Are Getting Divorced
The Real Housewives of Miami stars Lisa and Lenny are divorcing.
Lenny revealed that he and the reality star are getting divorced after 12 years of marriage, weeks after he initially denied the breakup rumors.
"Lisa and I are getting divorced," he said. "A few weeks ago, I denied this because I am trying my best to protect my family during this process."
The surgeon also confirmed that he is dating former Miss Vienna, Mazepa, and claimed this relationship "happened until after the decision was made to get divorced."
As of this writing, he has not filed for divorce from Lisa but told the pair has considered it for the last several years.
He said, "I tried my best to avoid it for the sake of our children, who we love deeply. We have been living separate lives for months and made the decision to divorce last month."
Lisa and Lenny share two kids, son Logan, 6, and daughter Elle, 2.

Lisa and Lenny Hochstein with their children, son Logan, and daughter Elle. (Source: Instagram)
The RHOM star also weighed in on their breakup. 
"With two young children involved, as a mom, I'm going to focus all of my energy and time on them," she said. "I'm blindsided by his behavior and reckless handling of the situation."
When her soon-to-be ex-husband was spotted with Mazepa, a friend of Lisa's told Page Six, "She's devastated and disgusted that he would do this to his children."
On May 14, 2022, Lisa confronted Lenny and his new girlfriend Mazepa while they were partying at a Miami nightclub. 
Page Six reported that she pulled up at the place after 1 a.m. with co-star Larsa Pippen by her side. She allegedly threw a drink at Lenny, got into Mazepa's face, and yelled at her.
This is not the first time Lisa and Lenny's marriage has been on the rocks.
In December 2021, the Peacock star revealed her husband had an emotional affair with another woman when they struggled to get pregnant back in 2013. This nearly led to their divorce.
However, the couple had been trying to work things out in their marriage for several years, but the recent events have spiraled it out of control.
Meet Lenny Hochstein's New Girlfriend Katharina Mazepa
The Austrian beauty has been modeling for a decade now. Her career kicked off when she won the Miss Vienna crown in 2014.
As of this writing, Mazepa is based in Miami. She has built her portfolio by being featured in Elle Magazine, Harper's Bazaar, and runway walks at Miami Swim Week for Forever 21 and Beach Bunny Swim. 
The fashion model has also acted in the reality TV show The Hills: New Beginning.
Besides her successful modeling career, Mazepa also has a degree in environmental engineering from the University of Vienna.
In an interview with Fabulous, Mazepa openly talked about her appreciation for social media platforms and how it helped her make an income during the COVID-19 pandemic.
She currently has 1.7 million followers on Instagram, a huge boost from the 40,000 she had in early 2021. "Social media has helped so much. It felt unbelievable," she said.
Mazepa also has an OnlyFans account where she shares behind-the-scenes clips from her modeling shoots.
Before dating Lenny, she was married to a U.S. diplomat, Shilo Mazepa. She filed for divorce in 2021 and is currently separated from Shilo.