Lisa Hochstein Is Removing Facial Fillers after Going 'Overboard' Years Back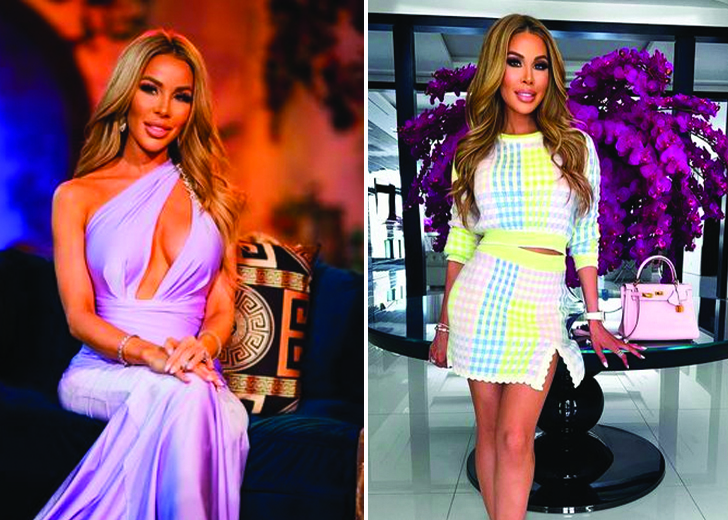 Real Housewives of Miami star Lisa Hochstein is removing facial fillers after going "overboard" years back.
The reality star admitted she had gone overboard with injectables and fillers during an exclusive interview with Page Six.
Hochstein, who is married to a famed plastic surgeon, Dr. Lenny Hochstein, revealed she had opted for too many fillers when she and her husband opened their Hochstein Medspa.
"I did go overboard when we first opened our Medspa because everything was so accessible to me," she said.
"I probably put too much of everything in my face and I probably stopped doing all of that in the past two years. I've actually removed a lot of filler. It's a work in progress."
Lisa Hochstein Had an Addiction to Facial Fillers
Hochstein also shared that she had an "addiction" to facial fillers during her appearance on a January episode of Watch What Happens Live with Andy Cohen.
Hochstein shared she was "horrified" after watching herself on Bravo's hit reality series, which got a reboot on December 16, 2021, after eight-year hiatus.
She confessed she got carried away with injectables since getting them was so easy because her husband was a plastic surgeon. "I can do whatever I want, so I did, and it was a huge mistake."
Hochstein noted she had 60 percent of her filler dissolved. She added she had been looking more like herself ever since she started embracing a more natural look, which was great.

Lisa Hochstein on the set of 'Watch What Happens Next with Andy Cohen' with the show's host (Source: Instagram)
This wasn't the first time she had gotten candid about her usage of fillers, and she had previously tweeted about it in December 2021 when viewers of RHOM criticized the cast members for their changing looks over the years.
"I'm very aware I had too much filler in my face," she wrote. "I've removed a lot of it since we wrapped. I was addicted… thankfully, it can be reversed. So there."
Lisa Hochstein & Plastic Surgery
Hochstein has had a long relationship with plastic surgery. She went under the knife for the first time when she was 18.
Reportedly, her first procedure was for a breast augmentation, which according to Us Weekly, enhanced her A-cups to Cs.
However, the work wasn't perfect, resulting in her lopsided left chest. Less than ten years later, she had another breast augmentation, this time by her husband, Lenny.
Hochstein later commented about her chest, saying "the look natural," after the second augmentation.
Throughout the years, Hochstein, along with her fellow RHOM castmates' plastic surgeries, had been discussed frequently. Several before and after comparisons of their looks also popped up on the internet now and then.
And while there were plenty of criticisms for Hochstein's extensive usage of injectables, she has also received much support since admitting about her addiction.
She previously retweeted a comment by a fan that praised her for speaking honestly about her past with fillers.
"To be able to admit openly that you were addicted to the filler and fake beauty narrative so many of US Women have gotten caught up in is BEAUTIFUL in itself," the tweet read.