Katey Sagal Isn't Afraid to Flaunt Her Real Tattoo Collection
The badass cable biker chick on FX's 'Sons of Anarchy' has some real tattoos collection, and she loves to flaunt it.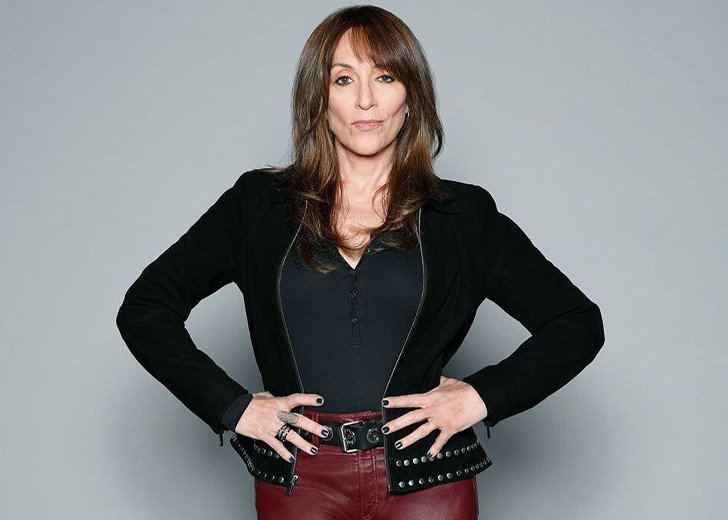 From Married...with Children to Futurama, Katey Sagal is a household name on the small screen. She is praised by both the audience and critics for her incredible acting range. In 2011, she won a Golden Globe for her role on Sons of Anarchy.
Before playing the role of the blunt mother Peg Bundy on the hit comedy Married... With Children, she acted in a few television series in the early 1970s, and in the 1980s.
Having spent working in the industry for more than five decades, Sagal came from a low-key showbiz family, with her parents working as directors in television and films. 
She has also appeared in multiple television movies and a few short-lived sitcoms and later made several television guest appearances.
Apart from television and films, she has tried her hands in the music industry. In the 1970s, she worked as a backing vocalist for big names, including Bob Dylan, Tanya Tucker, and Etta James. 
She was a member of Bette Midler's backup group, The Harlettes, in 1978, and again from 1982 to 1983.
Sagal released her first solo album, Well.... on April 19, 1994, and the singer-songwriter has also contributed to the Sons of Anarchy soundtrack.
Katey Sagal Was Spotted with Some Arm Tattoos
The American actress who portrayed Gemma Teller Morrow in Son of Anarchy described her Gemma as a " big bad-ass".
During her conversation with CBS News in 2014, she made remarks about her character as someone who "wears tight clothes and big boots and lots of jewelry, and tattoos that aren't mine." 
Although she wore faux tattoos in the show, she actually has some real tattoos on her body, and she loves to show them off whenever she gets a chance. 
In August, the Futurama actress was spotted at Joan's On Third in Studio City, flaunting her tattoo collection while wearing a black dress paired with Birkenstock sandals.
The American actress has a beautiful rose flower inked over her half sleeves. The rose flower tattoo is one of the most popular tattoo concepts in the world and lands perfectly on Sagal's right arm. 
Katey Sagal Has Some More Tattoos on Her Body
The singer and songwriter, 67, has yet another rose flower, similar to that on her left arm, inked on her right arm. She loves to show it during her public appearances. 
Sagal also has a stunning reptile tattoo on her left ankle. Reptiles are some of the oldest creatures in existence and they are often linked with stories of human history.
According to Glamourpath, she was 50 years old when she inked her ankle, and that the tattoo represents the memorial golden phase of her life.