Katey Sagal and Her Siblings Got the Taste of Entertainment Industry Very Young
Katey Sagal has famous siblings in the industry.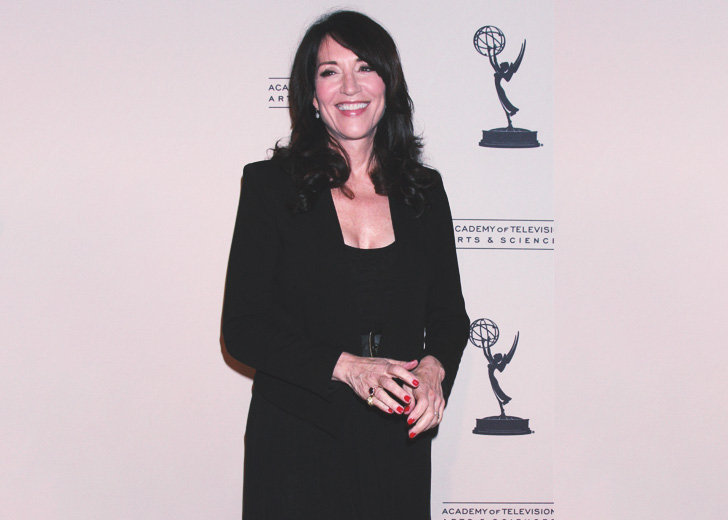 Katey Sagal has carved out an impressive career that has won the hearts of both fans and critics alike. 
Her name is synonymous with brazen and undomesticated Peg Bundy from Fox's crude, eccentric quasi-satirical family comedy Married... with Children. Sagal spent half of her 25-year television career playing the beloved Bundy, receiving three Golden Globe and two American Comedy Award nominations during her time on the show. 
Even though she was famous as Bundy, she moved on from the show and took on even more outrageous roles like the badass biker gang matron Gemma Teller Morrow on the series Sons of Anarchy (2008). Her portrayal as the devious yet protective leader even earned her a Golden Globe Award for Best Performance by an Actress in a Television Series - Drama.
Five decades into her career, she is still working, which makes her very proud. 
The most significant comment I get is, "Wow, you're still working!" I feel very grateful.  
She is also grateful to her parents for that.  
Katey Sagal's Parents
Sagal was born into a show business family. 
Her father, Boris Sagal, was a Russian-Jewish immigrant. He worked as a director and was known for The Omega Man (1971), The Name of the Game (1968), and Rich Man, Poor Man (1976). 
In 1981, he was on set for the TV film World War III (1982) when a helicopter accident in Oregon took his life. She was still very young when he passed, but she grew up around movie sets, thanks to her father.
Her mother, on the other hand, passed away five years earlier from heart disease. She was singer Sara Zwilling who went by on stage as Sara Macon. She was also a producer and television writer until she died in 1975. 
Her mother was ill for most of the actress's life, so her death did not shock her much. 
But her father's death was different. She was shocked when she heard about it, as she had spoken to him just a day before. 
Katey Sagal's Siblings
Sagal is not the only child who inherited her parents' artistic genes. 
She has four siblings, Elizabeth "Liz" Sagal, Barbara Jean Sagal, Joseph B. Sagal, and David Sagal, three of whom are notable industry figures. 
Elizabeth Sagal is an actress, screenwriter, and film editor. She is known for her work on Howard the Duck (1986), Flashdance (1983), and Grease 2 (1982) and is twins to Barbara. She is also an actress and is recognized for her work on Last Man Standing (2011), Fuller House (2016), and Marlon (2017).
Sagal's brother Joseph is also an actor and writer, known for Elvis & Nixon (2016), Nightmares & Dreamscapes: From the Stories of Stephen King (2006), and Not Another Celebrity Movie (2013).
The only Sagal sibling that took a different route is David, who is an attorney. 
One cannot deny that the Sagal siblings are an artistic bunch.