Kate Chastain Might Have Gotten More Plastic Surgeries than She Admits
Kate Chastain once had an 'aggressive' procedure.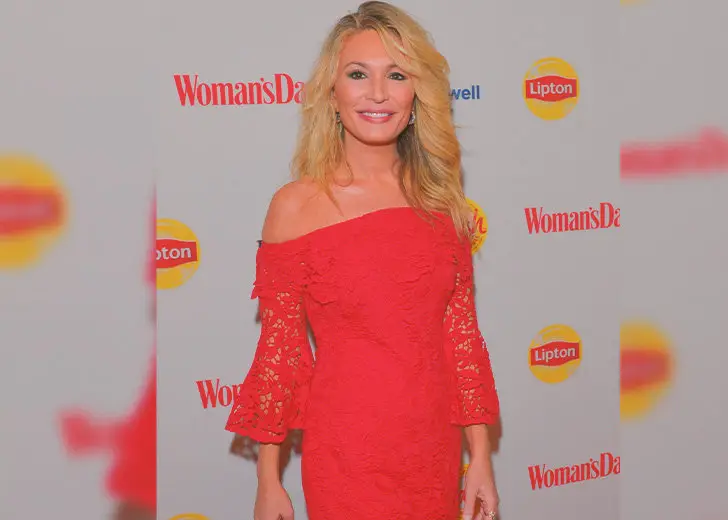 Former chief stew Below Deck star Kate Chastain — one of the mainstays of Bravo's show for five seasons — has always been surrounded by gossips relating to her plastic surgeries.
That is because fans noticed she looked younger on the show every season and that whenever she was back filming Below Deck, any wrinkles she used to have in the previous season would disappear.
But she has also been honest about going under the knife, as she occasionally addresses the topic, admitting she was a plastic surgery "trendsetter" since Season 2. That being said, some people speculate that she might have got more plastic surgeries than she actually admits, and some actually have valid points to say so, too.
So, head on as we bring you what Chastain has revealed so far, and what the internet feels she is hiding from all.
Kate Chastain Had 'Aggressive' Laser Treatment
During her appearance on Bravo's Chat Room in October 2020, the reality TV star revealed that she had recently undergone a procedure that ended up being "aggressive."
"I got a laser facial, and I thought, 'This is perfect!' I'm not leaving my house, and I got the mini version...and it is aggressive," she stated. She also revealed getting Botox when her former co-hosts asked if she had ever received anything that pierced the skin.
In addition, Chastain had previously taken to Twitter in 2019 to shed some light on her surgeries, sharing a New York Post article about how women are getting plastic surgery to fix "resting [expletive] face." Responding to that tweet, she wrote, "#Trendsetter since season 2 #BelowDeck."
Rumors Suggest Kate Chastain Had More Surgeries
As mentioned earlier, despite her admitting to having surgeries in a few parts of her body, some fans believe she might have more procedures done than she has admitted.
Fans believe that they have noticed her becoming slimmer lately compared to a couple of years before. Adding a thread to one of her tweets in 2019, a fan even wrote, "Look who can't read! Slide the glasses up your nose a little so you can read...or there's surgery to widen the eyes or correct a lens."
Similarly, another user commented on her lips, tweeting, "Easy on the lip injections..no more than two max not three or four."
Have a look at similar comments and speculations around Chastain's potential lips and nose surgeries on Twitter:
I like you Kate. I really wish that you hadn't had plastic surgery on your lips. You look like you have permanent duck lips. You looked great before!! — Gabriel (@GabeSportsFan) September 16, 2020
Lol. She didn't have lip surgery. She gets injections. 😂😂 — kathee (@MrsBixby1995) November 26, 2019
Exactly. Both would be gone. And, the first time Kate was ever on #WWHL Andy Cohen told her to ease up on the plastic surgery. She obviously hasn't listened. #BelowDeck — MsZucc (@CarmiOnTheVerge) February 11, 2020
Also, back in November 2015, when one of those users asked her if she had injected her face with Botox and lip fillers, she responded to the concern, writing, "I didn't. but thanks for asking."
Kate Chastain Denies Getting Lip Injections
Even though the people on the internet have claimed she might have got her lips injected, nose job, or implants, Chastain has occasionally denied the claims or just ignored them.
She even denied the claims of getting lip injections during an episode of Watch What Happens Live after the host Andy Cohen complimented her stunning new look and asked her if she got lip injections.
But since Chastain, who has been open about her surgeries, has dismissed the rumors, we should go with her answers and avoid any assumptions at all.