Karen Gillan Gushes About Her Co-stars and Filming Experience on 'Gunpowder Milkshake'
Karen Gillan had never experienced the kind of fun she had while filming the Netflix show.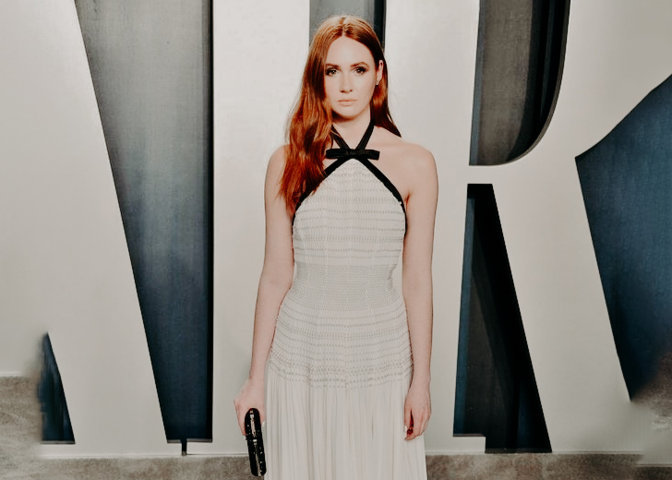 Karen Gillan shared her experience filming the new Netflix movie Gunpowder Milkshake during an interview with Glamour in July 2021 and revealed she had the most fun. 
The Scottish actress walked down memory lane as she recalled the pre-pandemic filming days with her distinguished female co-stars, including Angela Bassett, Michelle Yeoh, Freya Allan, Lena Headey, and Carla Gugino.
She stated that among all the movies she had done yet — the notable ones being Guardians of the Galaxy and Jumanji — Gunpowder Milkshake was the most fun-filled movie, and rightfully so. 
Gillan enjoyed a "really, really good time" with her co-stars; they would drink wines together and stroll the streets of Berlin freely. Besides recreational activities, she equally enjoyed her time at the sets, though it included intense training for fight scenes. 
The film's director Navot Papushado didn't want action doubles for the actresses. Hence, Gillan had a three-week intensive training for boxing and fight choreography. In her own words, the training was demanding, but she loved it anyway. 
Karen Gillan's Role In 'Gunpowder Milkshake'
Gunpowder Milkshake is a two-hour action-thriller, somewhat of a female version of John Wick, with Gillan filling the slot of Keanu Reeves. 
In the movie, the Inverness native portrayed Sam, a young yet impossibly strong assassin who had not seen her mother Scarlet, portrayed by Lena Headey, for 15 years.
As a hitwoman, she handles all kinds of missions, but her entire world changes once she saves an eight-year-old Emily, played by Chloe Coleman, going against her firm. 
Her absentee mother suddenly appears in her life and helps her fight the men-filled ruthless crime syndicate. The movie is packed with some violent moves and lots of gunfires.
Gillan acknowledged the rogue nature of the movie in her interview, but the 33-year-old also shared that the action-thriller was popcorn-worthy for its women stunts and emotionality. 
Some of the male stars cast to grace the project are Ralph Ineson, Ed Birch, Paul Giamatti, and Samuel Anderson. 
'Gunpowder Milkshake's Ratings and Reviews 
Gunpowder Milkshake's filming was done before the COVID-19 pandemic caused lockdown, but it affected the release date.
As a result, the movie got released in the United States through Netflix on July 14, 2021, two years after it started filming in June 2019. And since its premiere, the film has been met with mixed reviews.
While it has been highly lauded for its star-studded cast and over-the-top violence, it has also been criticized for improper and unequal character developments. Vulture marked the shortcoming as:
Sure, they (female stars excluding Headley and Gillan) get two fight scenes in the third act of the film, but they are primarily side characters meant to support and engender the richer story Sam is given. 
Also, not everyone was glad to see Gillan with superhuman powers. As depicted in the trailer, she doesn't even flinch when shot in her arms.
Instead, she gives an annoyed, intense look. Not at all a relatable stance for a typical human character. 
That being said, the movie is doing well with 70% on Tomatometer of Rotten Tomatoes. And, it is rated 5.8 on a scale of 10 on IMDb, as of this time of writing.