John Wick's Back Tattoo Sheds Light on the Character's Enigmatic Past
The "Fortis Fortuna Adiuvat" tattoo on the assassin's back tells a story of its own.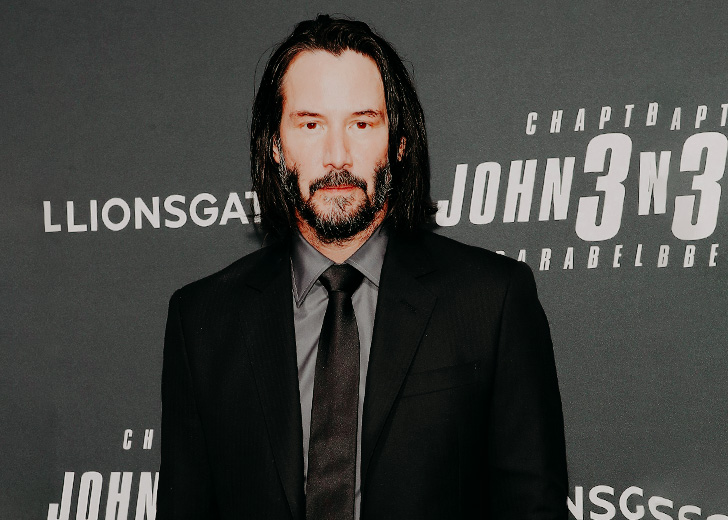 Keanu Reeves starrer John Wick's defining sequence was the shower scene from its first installment. After an unfortunate incident befalls him, the anti-hero takes his time to take a quiet shower, suit up, and gear up for the gun-fu the fans love.
While the scene signified the calm before the storm, the audience got a quick look at the fantastic ink work the assassin had on his back. The quiet and soft-spoken Wick the audience had seen until that point was suddenly put on the back-burner - with the tattoos and its meaning speaking of Wick's tattered past.

John Wick's tattoos (Source: John Wick YouTube trailer)
'Fortune Favors The Bold'
The first John Wick ink the gun-fu fans were treated with was the "Fortis Fortuna Adiuvat" tattoo on his back. The shoulder-to-shoulder text is Latin for "Fortune favors the bold," indeed some fitting words for the world's deadliest assassin. 
According to Screenrant, the text is a slight modification of the 2nd Battalion, 3rd Marines motto. Their version reads, "Fortes Fortuna Juvat," but in its essence means the same. On that note, people have speculated that Wick's handiwork with firearms was at least in part because of his military background. 
Others believe that his back tattoo translated into: "It is only the strong ones that Fortuna comes to save." Fortuna was a Roman goddess of fortune and good luck, a guide for opportunity and fate. This gave way to the speculation that Wick was a Pagan. 
However, the Pagan hypothesis does not hold because right below the Latin scripture are the two hands folded in a prayer before a cross. 
John Wick Was a Rebel
On his back, the assassin elite has a tattoo of a howling wolf. Usually, a snarling wolf, tiger, or leopard is featured on the aggressive inmates in Russian prisons. Traditionally called "oskal," Russian for 'a big grin', Wick could have gotten the tattoo from many places. 
Since Wick lived an eventful life, so to speak, he likely ended up in a Russian prison at some point. If not, he might have been inked by the Ruska Roma, the criminal enterprise that raised Wick, for insubordination in his early years. 
One more possibility is that he got inked by the Russian mob when he was in their employment -there is a possibility that everyone's favorite dog-loving assassin was very much a rebel at some point in his life. 
Apart from these tattoos, he also has a cross on his arm and a face in flames on his back. But, contrary to what most people believe, Reeves has never gotten inked in real life.