Kaila Novak Reacts to Olivia Ponton and Ella Kernkamp's Steamy Kiss at Coachella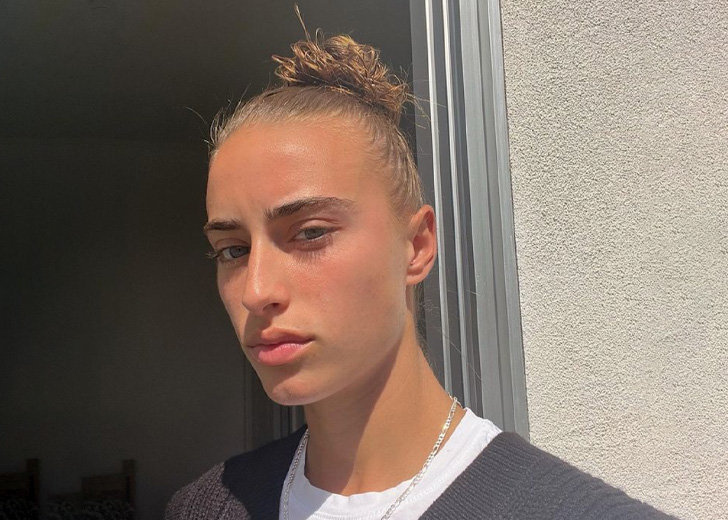 It looks like UCLA Women's soccer player Kaila Novak or Kai Novak and social media star Olivia Ponton have broken up.
The duo confirmed their relationship last April on TikTok. 
Since then, they have had a rocky relationship from the start, from breaking up to making up several times. 
But this time, it seems like they are done for good, as Ponton has allegedly already moved on with someone else. 
On April 24, 2022, @tiktokinsiders posted an Instagram post with a screengrab of Ponton's make out photo from Coachella with her new girlfriend. 
Many users were expressing their confusion in the comments section. 
"I thought she was with Kai? what the hell happened?? They literally just got back together I thought," wrote one user.
Another one wrote, "wasn't she with Kai not too long ago???"
A third one commented, "Olivia and Kai broke up a little while ago, so she's single. Let her be."
Who Is Ella Kernkamp?
The girl with Ponton in the photo was model and influencer, Ella Kernkamp. Kernkamp started modeling in August 2019 when she modeled for her first big company.
And just a couple of days after, she booked her first swim runway show.
In an interview with Naluda magazine, the model shared she loved modeling because it helped her with confidence.
"I love modeling and I feel good doing it. I also love the creative collaboration that happens on set but sadly it's not all great. There's a lot of rejection and judgment that goes along with it," said the model. 
She added that gracing the cover of Sports Illustrated was her ultimate dream. Ponton has not addressed the break up, but Novak mentioned it on a TikTok video.
On April 25, Novak uploaded a TikTok video where she talked about everything she went through in 2022, including a break up.
The former couple has also unfollowed each other on Instagram. 
Kaila Novak Addresses Olivia Ponton's Kiss
Besides the unfollowing, Novak also reshared Ponton's photo on her Instagram story. She seemed happy for her influencer ex-girlfriend, writing that she "loved the gays." 

Kaila Novak reshared a photo of Olivia Ponton's kiss with Ella Kernkamp. (Source: Kaila Novak/instagram)
Novak and Ponton recently celebrated their first anniversary on February 25.
The soccer player had uploaded a carousel on Instagram and noted she was proud of their love in the caption. 
One follower called the couple out, writing, "you've broken up like how many times, so it's not one year."
Although she has always been open about her relationship with Ponton on social media, she was dicey about it. 
Novak recently started her own podcast show titled Keep Kickin' with Kai. 
In the first episode, she invited Lauren Fitzmaurice, and they talked about everything from mental health to their life as athletes. 
And one of the things they also addressed was if influencers have a choice in whether their relationship stays private or public. 
Novak, who was mostly open about her love life with Ponton, said her biggest takeaway was that privacy was power.