Kai Greene and Girlfriend Dayana Cadeau's Passion for Bodybuilding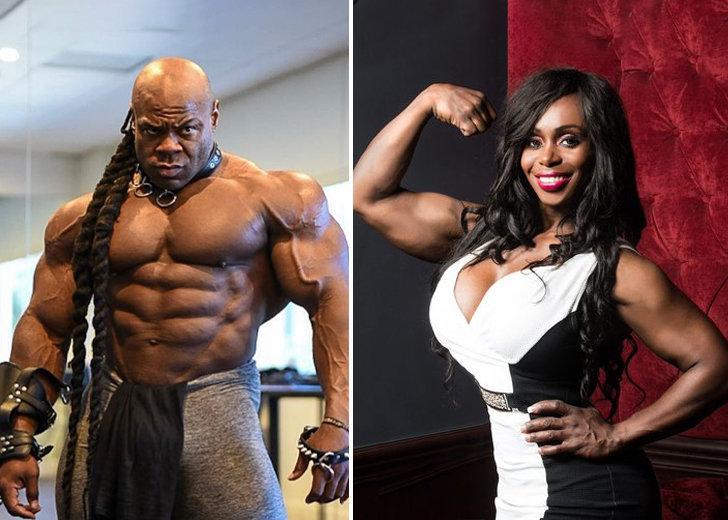 In the professional bodybuilding world, Kai Greene and his girlfriend, Dayana Cadeau, are Blake Lively and Ryan Reynolds of Hollywood. 
The bodybuilding industry never had an "It" couple until Greene and Cadeau began dating. 
Greene has long been regarded as one of the finest bodybuilders in history. He came in first at the 2008 and 2011 New York Pro Championship.
He also won the Arnold Classic Champions in 2010 and 2016, and for three consecutive years, between 2012 and 2014, he placed second in the Mr. Olympia bodybuilding competition. 
And through it all, his girlfriend, a former Ms. Olympia, was there to cheer for him. 
In 2008, after winning second place at the 2008 Arnold Classic, Cadeau opened up about her relationship with Greene.
How Kai Greene and His Girlfriend Fell in Love
She revealed that the bodybuilder first saw her in 1998 at the Jan Tana Classic bodybuilding contest and fell in love with her. 
But he was too shy to talk to her and waited until he turned pro and won his first pro show to approach her. 
In 2007, he won The Colorado Show and spoke to a friend and asked him to e-mail her and give her his (Greene's) number so they could talk about a photo shoot. 
But Cadeau never called him, and in July 2007, they saw each other at the USA show. 
Recalling the moment, the female bodybuilder shared Greene flirted with her and was impressed at how polite, kind, and charming he was.  

Kai Greene's girlfriend, Dayana Cadeau, at a competition. (Source: Dayana Cadeau/Instagram)
After that, Greene came to see her compete at the 2007 Olympia, and then around October, they began dating. 
"He came to visit in Florida, and the news was on: we were officially a couple! It was the most romantic weekend I ever had. We were so happy we will never forget it," said Cadeau.
As for how Greene differed from the men she dated, Cadeau iterated she had never been in a loving and healthy relationship before, and Greene was everything a woman could ask for. 
She also shared that they had plans to get married one day. 
Kai Greene and Dayana Cadeau's Shared Passion
After gushing about Greene, his girlfriend delved into their lives as bodybuilders and how their shared passion brought them closer. 
As bodybuilders, Greene and his girlfriend understood each other and completed each other. 
However, it was not always easy, but it was something they could overcome with patience and understanding. 
For example, when they were getting ready for shows together, they needed to know how to deal with each other. The couple strived to become the best bodybuilders on the planet, and the motivation for both of them came from loving challenges. 
They were also inspired to work harder when they improved because bodybuilders were never satisfied, as Cadeau put it.
And part of the improvements came from listening to each other. For example, Greene would give Cadeau advice on posing and creatively expressing herself. 
She trusted him wholeheartedly and vice versa, which played a vital role in strengthening their bond.