Ryan Reynolds Not Fond of His Body Ink — Know about His Tattoos and Their Meaning
The 'Deadpool' star spends upwards of three hours to conceal his tattoos.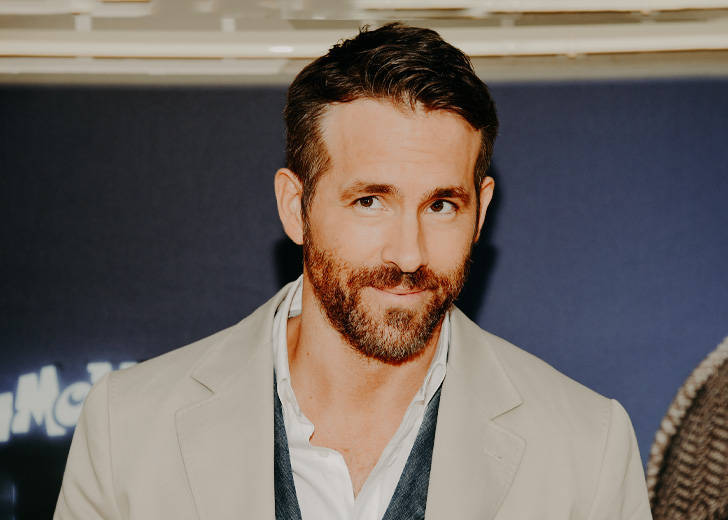 Canadian actor, producer, and entrepreneur Ryan Reynolds is a world-renowned star who has starred in movies like Deadpool, Green Lantern, and Pokémon: Detective Pikachu.
Though Reynolds has tattoos on various parts of his body, in a 2015 interview with The New Yorker, he revealed not being too fond of them.
Reynolds and His Tattoos
Reynolds has tattoos on two places on his wrist and right leg. The actor has a cannon tattoo on the side of his left wrist. The cannon, known as Nine O'clock Gun, is in his hometown of Vancouver, Canada and is fired daily at 9 PM.
The 44-year-old actor has another tattoo on his left wrist which has a deep meaning. Inscribed on the inside of the wrist, his other tattoo reads: 'Know Thyself.'
Reynolds had it done to stay grounded and to remember who he is when the cameras go off.
Besides his wrist tattoos, The Deadpool star has multiple tattoos on his right leg. On a beach holiday with his wife (and fellow actress) Blake Lively and friend (and singer) Taylor Swift, Reynolds was seen sporting his leg tattoos.
One can see various quotes written on his thigh along with a 'six of hearts' playing card. A dance-related quote in a British font near his calf rounds off the tattoos Reynolds has on his leg.
His Chest Tattoo
After his unexpected cameo in Hobbs & Shaw, Reynolds posted a photo with Dwayne 'The Rock' Johnson on his Instagram. In the post, both the actors are sitting side by side, pulling their shirts from the collar to reveal their tattoos. 
While Johnson's tattoos are real, Reynolds' is not. Reynolds, in his post, jokingly added that he was upset to discover this. The banter between the two stars continued with Johnson commenting on the post.
He humorously remarked that if Reynolds pulled his shirt to reveal the tattoo, he would look cool and sexy, but the same was not the case for him. 
Reynolds Hates His Tattoos
In the interview with The New Yorker, the actor revealed he hates all his tattoos. 
During the interview, he had concealed the 'Know Thyself' tattoo on the inside of his left wrist. Referring to the six hearts card on his leg, he confessed that such tattoos make sense in movies like Mississippi Grind, a film about gambling.
The actor who wants to get his tattoos lasered off said that the only thing stopping him from doing that is the "hours and hours of brutal pain." He also disclosed that his wife Lively told him to keep the tattoos as a reminder of his choices. 
Reynolds further revealed that it takes up to three hours for him to conceal his tattoos with makeup.