Justin Chambers Had a Really Simple Reason for Leaving 'Grey's Anatomy' — Here's the Truth
Chambers wanted to diversify his acting roles.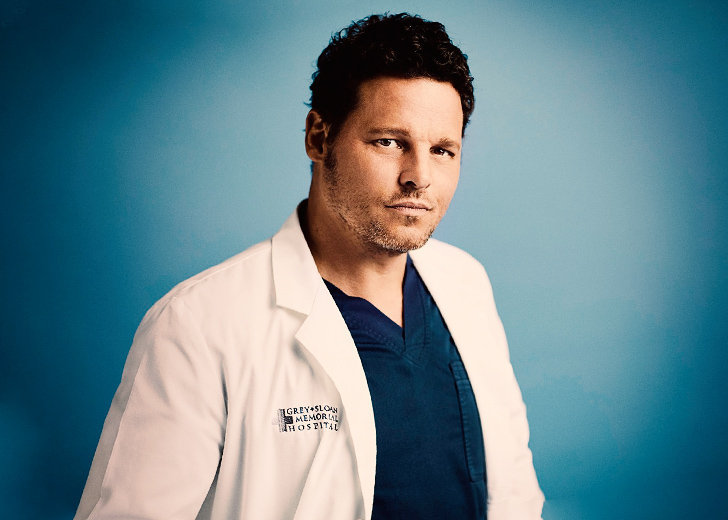 For 16 long years, Justin Chambers impressed fans and followers worldwide with his nuanced portrayal of Dr. Alex Karev in the ABC television drama Grey's Anatomy.
He had joined the show as an intern at Seattle Grace Hospital during its debut on March 27, 2005. When he reached his last episode on the show, his character had become a pediatric surgical fellow, rising from the post of a resident. 
Chambers' last appearance on the TV's longest-running prime-time medical drama came on its 350th episode, which aired on November 14, 2019.
Without question, his sudden departure from his career-defining project shocked all his followers who wondered, 
Why Did Justin Chambers Leave Grey's Anatomy?
Unlike all the other original stars, Chambers' departure from Grey's Anatomy was unpublicized. Ergo, nobody knew the November stint would be his last appearance.
That was so because his character and voiceovers were extant on the series until the end of 2019. But in January 2020, Chambers startled everyone with an official announcement of his exit.
"There's no good time to say goodbye to a show and character that's defined so much of my life for the past 15 years," he told Deadline through a statement. Then the talented actor shed light on the reason behind his exit. 
In his own words, he left the show to diversify his "acting roles and career choices." The 51-year-old also mentioned his age and his supportive family before stating that it was the right time to change his life.
After clarifying the reason, Chambers acknowledged his co-stars, including Shonda Rhimes and the three remaining original cast members Ellen Pompeo, Chandra Wilson, and James Pickens.
He even addressed ABC Studios, the loyal fans of the show, and the production crew, thanking them all for an extraordinary opportunity to shine as an actor. 
Following his announcement, the show's showrunner, Krista Vernoff, shared a statement, mentioning it was impossible to bid farewell to his Karev. "For 16 seasons, 16 years, we have grown up alongside Alex Karev," she added.
Vernoff admitted that the show will always miss Chambers and shared that they will always be grateful for his impact on the series and the world.
What Is Justin Chambers Doing Now?
A year and a half after his exit from Grey's Anatomy, Chambers landed an iconic role of Marlon Brando in Paramount+'s upcoming limited series, The Offer. 
In July 2021, Deadline reported that the project would be based on the famed producer Al Ruddy's experience creating the 1972 classic movie The Godfather. In the crime film, Brando portrayed the unforgettable character of Vito Corleone. 
As of this time of writing, Chambers is invested in the filming process. When he is not busy on sets, the Springfield native spends family time with his wife of over two decades, Keisha Chambers.
The pair are parents of five children — Isabella, May, Kaila, Eva, and Jackson.