What's the Secret to James Pickens Jr.'s 37-Year Marriage with Wife Gina?
James Pickens Jr.'s married Gina back in 1984.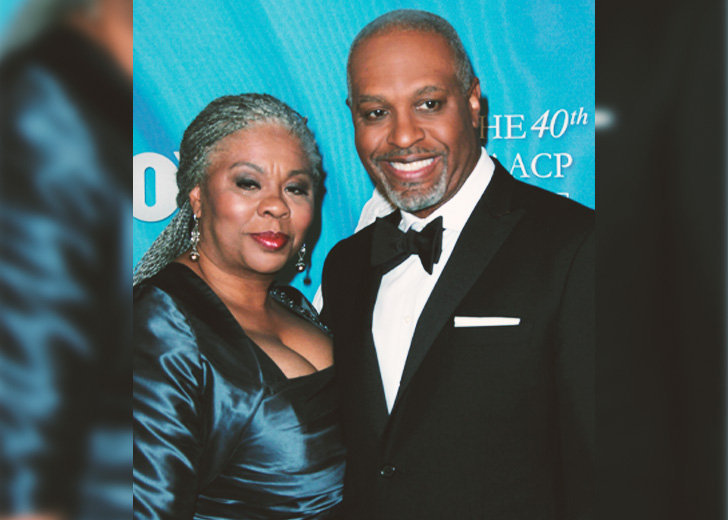 With an acting career spanning almost four decades, James Pickens Jr. needs no introduction. He is broadly known as Dr. Richard Webber from ABC's long-running medical drama series, Grey's Anatomy.
He has showcased his acting prowess in over 95 acting projects, including the famous television series Station 19, The Lyon's Den, The X-Files, and Roseanne. 
Alike his magnificent career, Pickens's personal life has also been truly blissful. He has been happily married to his long-time wife, Gina Taylor. Today, we break down the secret to his decades-long marriage. 
James Pickens Jr. and Wife Gina Taylor's Secret
The veteran actor and his wife married back on May 27, 1984. Needless to say, they have been together for 37 long years. And the secret to their wholesome marriage has perpetually been a matter of curiosity for their fans and followers. 
Thankfully, the 66-year-old shared the secret during an interview on Live Kelly and Ryan back in August 2019.
The famous host of the chat show Kelly Ripa asked the beloved actor what made their marriage strong. 
In response, the Ohio native shared that he and his wife had a mantra to stick by. He elaborated the rules were to love unconditionally, forgive each other quickly, and treat strife and troubles like a basket of rattlesnakes.
Pickens's wife is a former actress and a former member of the musical group named Musique. Together, the pair has established a non-profit foundation to help underprivileged children. 
They even organize the James Pickens Jr. annual charity roping competition to raise money for special programs like Camp Giddy-Up and Hands for Hope. At the core, the charity aims to boost the life of underserved children.
The lovebirds' affinity towards helping children is understandable, given they are parents to two kids.
About James Pickens Jr.'s Children
Pickens and his wife have two children — son Carl Tharps (born on December 22, 1974) and daughter Gavyn Pickens (born in 1988). Both their kids are grown-ups and lead independent lives.
As per his Linkedin account, Carl is an aspiring musician and a consumer support specialist.
He has been working as a manager in ManpowerGroup since September 2013. Besides, he is also an associate for Select Staffing Ltd in Greater Los Angeles Area since September 1994. 
As for his personal life, Carl has been married to Shelby Takae Tharps.
Like her older brother, Gavyn has also carved her career path, and interestingly, she has followed in her parent's footsteps to the entertainment industry.
The 34-year-old introduces herself as a video creator, blogger, and makeup artist in her socials. She uploads makeup tutorials in her eponymous YouTube channel that has over 16K subscribers. 
In addition, Gavyn is also an actress. She has had brief appearances in movies and TV shows such as Grey's Anatomy, Orange Is the New Black, and 2020s Wayward Guide.