The Good Mother: Julianna Margulies Wants Her Son to Have This One Key Quality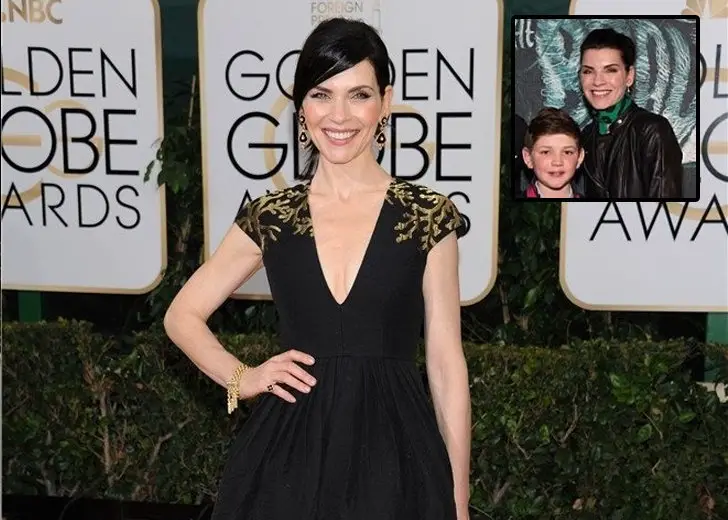 Julianna Margulies, who is married to attorney Keith Lieberthal, is a mother to a 14-year-old son, Kieran Lindsay Lieberthal.
The famed actress often shares her precious moments with her child through her Instagram, making people look at the mother-son duo in awe.
Julianna has also consciously managed to lead her kid, Kieran, and husband, Keith, by example, as she claims she has had a positive influence on them.
Speaking with Today in May 2018, she shared that she always said words such as "Please" and "Thank you," and in recent years, she noticed her son had also started doing the same.
Julianna Margulies Wishes Her Son to Be 'Conscious and Mindful'
In the same interview, The Good Wife star explained why it was important for parents to provide a good upbringing to their children and teach what's right and wrong.
She stated her husband was a good person and behaved like a gentleman always because he was brought up well by his parents.
"When I met my husband, he'd open the car door for me and I'd get out the other side. He was raised correctly. I wasn't used to being around guys who did that. I realized that it's time to raise conscious boys," the actress added.
Therefore, Julianna claimed she and her husband were on the same page about how they wanted to raise their kid.
She continued to share, "You have to guide them to the light rather than the dark."
Moreover, she apparently doesn't beat herself up about being a working mom. Instead, she talks about actual issues — including equal pay — with her son so that he grows up to become a conscious and mindful adult.
Julianna Margulies' Son Is a Talented 'Old Soul'
Give her a whole day, but she would not be finished gushing about her adorably talented child, who she says is "an old soul."
During an interview with Ellen DeGeneres in January 2015, the television personality asked the actress if her son was an old soul, to which she admitted and said yes.
She continued to share that her kid was a big fan of Pokemon and often brought up its references while interacting with others.

Julianna Margulies kissing her son Kieran on his forehead. (Photo: Instagram)
Not just that, her child Kieran also loves dancing, especially salsa dancing. He even asked his mother to enroll him in a dance class as a present for his seventh birthday.
"He came home and started dancing with me salsa and said, 'I want to learn salsa.' And I could not find a salsa class in New York City for my kid," she recalled.
Look at Julianna Margulies and Husband Wedding
The parents of one, Julianna and Keith, have been married since November 10, 2007.
They reportedly tied the knot in an intimate ceremony in Massachusetts when the actress was about seven months pregnant with her kid. The couple's close friends and family members attended the "traditional" ceremony.
On the big day, the bride wore a white Narciso Rodriguez gown while the groom dressed in a black Armani suit.