Who Is Julian Morris' Boyfriend Landon Ross? Everything We Know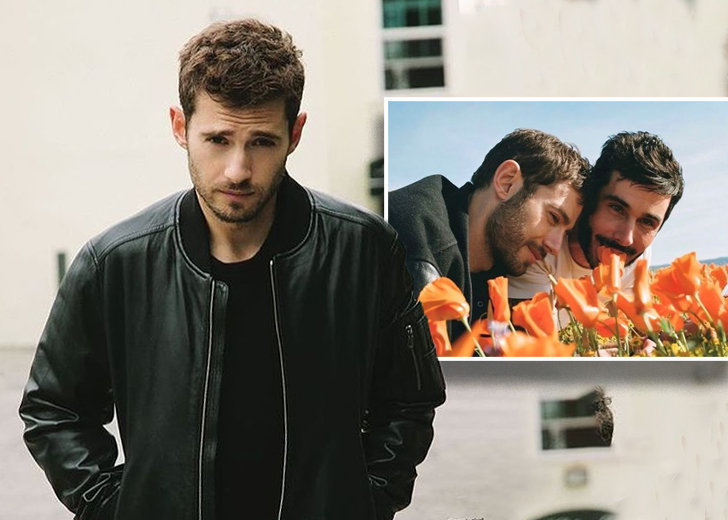 After appearing steadily in thrillers and genre flicks such as Sorority Row and Pretty Little Liars, Julian Morris took up a challenge and played his most significant role yet.
In 2017, he starred in Man in an Orange Shirt as a gay man navigating his sexuality.
The actor was so convincing that fans speculated he was gay.

Julian Morris With Landon Ross (Source: Julian Morris' Instagram)
But his acting prowess wasn't the only thing that caused fans suspicions.
The actor often posted photos with Landon Ross and vice versa. They tagged each other, and even though they said little in the captions, fans speculated that they were a married couple in the comments section. 
However, there were also several reports that Morris was dating his Once Upon a Time co-star, Sarah Bolger.
The speculations started when Ross posted pictures of Bolger on his Instagram, which convinced fans it was a sign something was going on. 
For instance, in 2014, Ross uploaded a photo of Bolger smiling off into the distance. In the captions, he wrote "My gorgeous," which had fans suspicious.
Julian Morris Opens up about His Relationship
The Pretty Little Liars actor kept his love life a secret for the longest time. Fortunately for curious fans, he finally opened up about his relationship on Instagram. 
On December 2, he uploaded a series of snaps with Ross and confirmed that they had been together for the past 18 years.
Fans were right. Morris was gay and dating his boyfriend, Ross. Ross also took to his account and expressed his love for the actor.
He uploaded a series of snaps with Morris, and in the captions, wrote, "Beginning our 19th year is the best thing in life. I love you."
The comments section was flooded with congratulatory messages and support from their fans and fellow celebrities. 
However, some also wondered if the couple celebrated their relationship anniversary or marriage anniversary. 
So far, the couple has confirmed nothing except that they are together. And whether or not they are married is something Morris might open up about when he is ready to. 
Julian Morris' Boyfriend, Landon Ross
Ross is an artist based in Los Angeles. His work frequently engages with science, philosophy, and naturalism through mediums including painting, sculpture, video, and installation.
It explores the "ontology of mathematics, consciousness, the self, and origins-stories of a distinct epistemological stance: those derived from nature, rather than invented."
According to the artist, his interest in these subjects goes back as far as he can remember. 
I have always been as fascinated by the stories the universe has been waiting to tell, as we develop the ears to listen, as I am by the stories that humans tell about ourselves.
He is inspired by "a deep feeling of awe toward the universe [he] woke up in." The multi-media artist also staged a solo exhibition at LAXART.