Josie Bissett's Husband Thomas Doig Is Her Second Chance at Love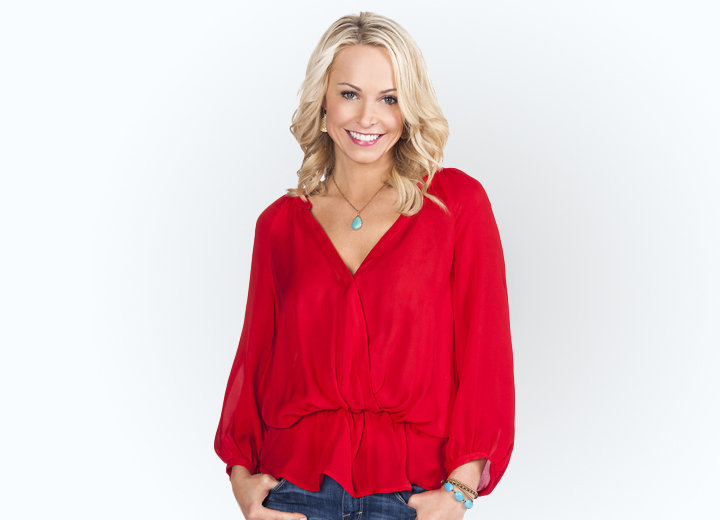 Josie Bissett was married to her Melrose Place co-star and ex husband, Rob Estes, for 13 long years. The pair welcomed two children — son Mason Estes, and daughter Maya Estes — before they divorced in 2006.
Bissett remained single for years after the divorce. And about a decade later, she got a second chance in love. And it appears things have been going sound for her and her new partner since then. 
Josie Bissett and Second Husband's Relationship
Bissett found a soulmate in her second spouse, Thomas Doig, a worker in the construction business.
She was 46 years old when she walked down the aisle in a white strapless gown with a knee-length veil in July 2017. Her bridesmaids wore beige dresses while her partner, Doig, donned a grey suit with a vest and tie.
They were surrounded by only friends and family when they said 'I do' under a large redwood tree at a winery, DeLille Cellars, in Woodville, Washington.  
Bissett's two children also partook in the wedding; her daughter Maya was a bridesmaid and her son Mason was a groomsman. 

Josie Bissett's wedding with her second husband, Thomas Doig, in 2017. (Photo: Twitter)
On July 5, 2022, Bissett celebrated her fifth anniversary with her husband. She uploaded an Instagram video where the couple was happily dancing in each other's arms to 'Like I'm Gonna Lose You.'
Josie Bissett's Children
After marrying her second husband, Bissett opted not to expand her family. Instead, she focused on her kids from her first marriage. 
Bissett ensured her son and daughter had nothing in between them other than love and respect. She taught them to keep their differences aside and care for each other without rivalry. 
In an early 2000 interview, she shared that she did not let her children fight. She said that Maya and Mason should learn to look out for each other if they should survive the tough world. 
Bissett even accepted limited roles during and after the pandemic to be active in her children's lives, who returned home when schools closed.
In 2021, she mentioned that her husband and children living under the same roof simultaneously was the only silver lining during the pandemic.  
What Is Josie Bissett Doing Today?
Bissett is working on the reboot of Melrose Place as of this time of writing. She is resuming her role on Fantasy Island's special reunion episodes featuring her former co-stars Laura Leighton and Daphne Zuniga.
Bisset talked about her upcoming project in a 2021 interview with FOX News. She shared she was still close friends with the cast members, and it was amazing they all had time for the feature show. 
"I think we were all lucky enough that we were able and available, and FOX thought we were great, and here we are. We got to do it," Bissett disclosed her enthusiasm for the reunion.