Josh Hartnett Has Always Prioritized His Family over His Career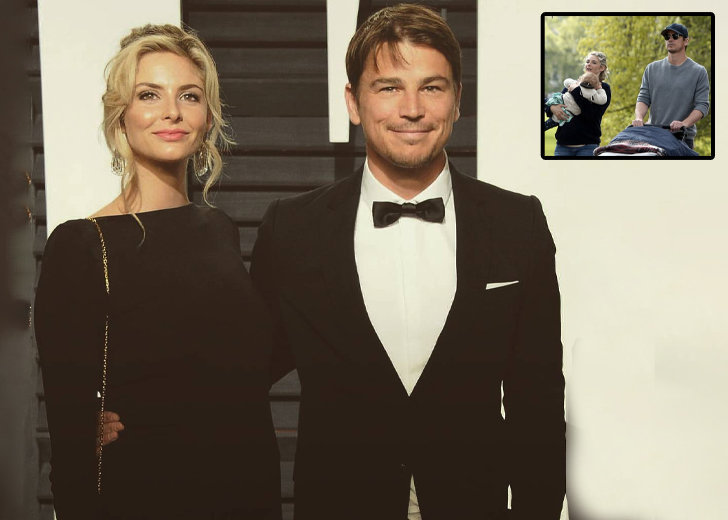 Josh Hartnett has always chosen to work on his own terms. For example, he once rejected the role of Superman because he thought it was a risk, despite a lot of money on the table.
This is one of the many instances where he rejected jobs that could have made him much bigger than what he is now. However, he regrets none of them.
That is because the freedom those choices allowed him had a much bigger impact on him and his kids than the roles would have.
Josh Hartnett Proud of His Relationship with Wife and Kids
Hartnett started going out with his wife, Tamsin Egerton, a while before May 2013. They first met on the sets of Singularity in 2012, but did not start dating until much later.
He now has three kids with Egerton and lives in England. Nothing much is known about his family life with his wife and kids, and that's by choice.

Josh Hartnett with Tamsin Egerton, his wife and the mother of his three kids. (Photo: Tamsin Egerton/Instagram)
The actor gained fame after his appearance alongside Ben Affleck in Pearl Harbor. However, while Affleck chose to stay in mainstream Hollywood, Hartnett chose the other option.
"I decided to have a life," he told Mr. Porter in January 2021.
He had always wanted to put his life before fame and his career. Hartnett valued his relationships with his kids, family, and friends over agents and powerful people in the entertainment industry.
Hartnett described himself as a person who values honesty and integrity over a big, self-indulgent career in Hollywood. "I didn't want to be that person. And I'm never going to be that person," he said.
It wasn't like he never worked on big projects or completely walked out of them. Before his success with Pearl Harbor, he worked on Halloween H2O, The Virgin Suicides, and Here on Earth.
After Pearl Harbor, he took on roles in Black Hawk Down, Penny Dreadful, The Black Dahlia, 30 Days of Night, and more recently, Paradise Lost.
However, there came a time when he realized he would have to act a certain way to stay in Hollywood. He had not even thought of acting as a full-time career until then.
So, he chose not to want to be a top guy in the industry. "If that's your real ambition, to be on top all the time, you're going to spend your whole life looking over your shoulder," he quipped.
"I never wanted that. I want to do good work with people I like and spend my free time with people I care about," Hartnett said of his decision to stay away from the limelight.
Hartnett was also unwilling to give up on relationships and family ties for success, which he saw some people do.
He felt more comfortable being around people who knew and liked him before he was famous than Hollywood executives.
The Pearl Harbor actor still had projects under his belt that he was proud of. But more than that, he was more appreciative of his relationships with his kids and wife.
"The thing I am most proud of is that I'm a father of three [kids] and I have a good relationship with my partner and a great family life and I'm still able to do good work," he confessed.
He was certain choosing a different path in life would not have made him as happy as he is now.
Josh Hartnett Prefers to Keep His Private Life a Secret
Hartnett's popularity in the early days grew not just because of his success with Pearl Harbor but also because of his relationships.
He dated stars like Kirsten Dunst and Scarlett Johansson before disappearing.
Being around Hollywood people so much gave him a clear idea of how much his personal life was at stake. So, when he disappeared, he made sure his family life did not make fodder for the media.
"I purposefully didn't want people to know too much about my personal life," he told USA Today in 2015, citing he felt like many people "gave it away for free."
Hartnett did not want people to fixate on his personal life, nor did he fixate on their interest in it. He thought that would have made him lose ownership of it.
"That's why I make sure my life is my own," he said.
Nobody knows his wedding date with Egerton or exactly when his kids were born. At the time of his interview with Mr. Porter, he lived in Southwest London, on the Surrey-Sussex border.
His kids, whose names he has not yet revealed, were five, three, and one year old.
Before the pandemic began, he split his time between London and Los Angeles. But, after the closures and having his third kid in 2020, he mostly stayed in England.