Every Actor Who Has Played The Role Of 'Superman' In Live-action
Superman has carried the same emblem of hope on his chest, albeit not always the same face. Today, we take a look at every live-action reincarnation of this timeless superhero.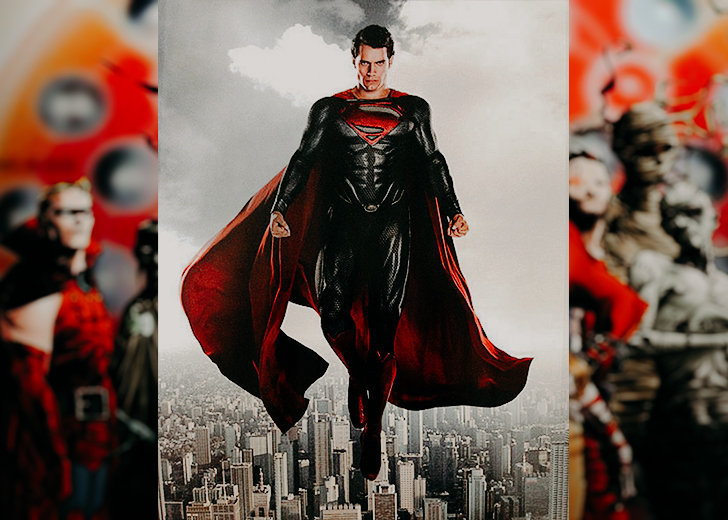 Superman is one of the most iconic fictional characters to have ever been created. Often dubbed the first superhero to be created, the son of Krypton has been gracing screens since 1948. 
Even after all these years, one can't help but feel a tinge of excitement every time Clark Kent walks into a telephone booth. 
Throughout the years, Superman has carried the same emblem of hope on his chest, albeit not always the same face. Today, we take a look at every live-action reincarnation of this timeless superhero. 
1. Kirk Alyn
Kirk Alyn will forever be the first Superman. Alyn was the Man of Steel for the 1948 theatrical title Superman. He also reprised his role two years later in Atom Man vs. Superman. 
Alyn also made an uncredited cameo appearance in Richard Donner's 1978 Superman movie. Sadly, the veteran actor passed away in 1999 with 68 acting credits under his belt. 
2. George Reeves
Reeves picked up after the role of Superman with the 1951 theatrical release Superman and the Mole Men. The movie later went on to be the pilot for his TV series Adventures of Superman.
The show premiered in 1952 and went on to air for six seasons and 104 episodes until finally closing up shop in 1958. The following year, Reeves died at the vibrant age of 45, purportedly of suicide. 
Ironically, his life story was later chronicled in Hollywoodland, where Batman V Superman actor Ben Affleck played Reeves.
3. Christopher Reeve
Reeve followed Reeves to become the next son of Krypton. Reeve made his Superman debut in the 1978 movie Superman and then starred in the subsequent three sequels of the title, namely 1980's Superman 2, 1983's Superman 3, and 1987's Superman 4: The Quest for Peace.
Although he is the third name on this list, he is often considered the best iteration of the superhero to date. Unfortunately, the actor fell victim to a horse-riding accident in 1995 that left him a quadriplegic. 
The incident cut his acting career short, and he spent the rest of his days as an activist for research in spinal cord injuries. He passed away in 2004 at the age of 52. 
4. John Haymes Newton & Gerard Christopher
It is safe to say that the show Superboy is not the most memorable program featuring Superman. As the name suggests, the show followed Kent in his early days and ran for four whole seasons on TV. 
For the first season that aired in 1988, Newton was cast as the protagonistic lead but was replaced by Christopher for the next three seasons. According to Screenrant, the show was discontinued, in part, because ABC decided to create Lois & Clark: The New Adventured of Superman.
5. Dean Cain
Cain is one of the more memorable Supermen that graced the small screen. He was joined onscreen by Teri Hatcher as Louis Lane. 
Their show, Lois & Clark: The New Adventured of Superman, aired for four seasons before being abruptly discontinued in 1997 with an incomplete plot thread. 
6. Tom Welling
Tom Welling was the Clark/Superman i needed while I was growing up to become an adult. Tyler Hoechlin is the Superman I need now as in adult to grow more as a person.

I think I can definitely say these two are my favorite Supermen of all time. pic.twitter.com/QDX5fmjfWX — Quantum Exia (@QuantumExia) May 15, 2021
As of this writing, Welling is the actor with the most screentime as Superman. His show Smallville had a massive ten seasons with a total of 217 episodes. 
But then again, unlike most Superman live-action renditions, this show focused on a teenage Kent unraveling his ultimate destiny of becoming the world's symbol of hope. 
The actor was also called back to play Superman during the Arrowverse's crossover event: Crisis on Infinite Earths.
7. Brandon Routh
Director Bryan Singer also tried his hand at Superman with his 2006 movie Superman Returns starring Routh. The movie managed to gather good reviews from critics and fans alike. 
Still, the movie turned out to be a massive flop financially because of its huge production budget. The film was a sequel to Reeve's Superman. 
Fans caught Routh as the iconic superhero once again during the Arrowverse crossover. He was also a series regular in DC's Arrow as Ray Palmer aka. The Atom.
8. Henry Cavill 
Cavill became the latest big-screen Superman with his 2013 debut movie Man of Steel. Cavill was the actor of choice for Zack Snyder's DC Extended Universe. 
Cavill also brought with him the most significant costume overhaul since the Alyn days. He went on to star in DCEU's 2016 Batman V Superman: Dawn of Justice came back for Justice League in 2017 and 2021.
9. Tyler Hoechlin
As part of the DC's Arrowverse, Hoechlin played Superman on Supergirl and later on The Flash, Arrow, Legends of Tomorrow, and Batwoman. 
Since earlier this year, he is also playing the titular character in CW's Superman & Lois alongside Elizabeth Tulloch's Louis lane.
Honorary Mention: Melissa Benoist
Although not technically Superman, Benoist has been playing Kara Danvers and her alter ego Supergirl on the CW's Supergirl for six years. 
The show is currently in the middle of its sixth season.