Who Is Natalie Viscuso? 6 Facts About 'Superman' Star Henry Cavill's Instagram-official Girlfriend
From being in MTV's 'My Super Sweet 16' to be one of the people behind the likes of Man Of Steel and Wonder Woman, know more about Henry Cavill's girlfriend, Natalie Viscuso.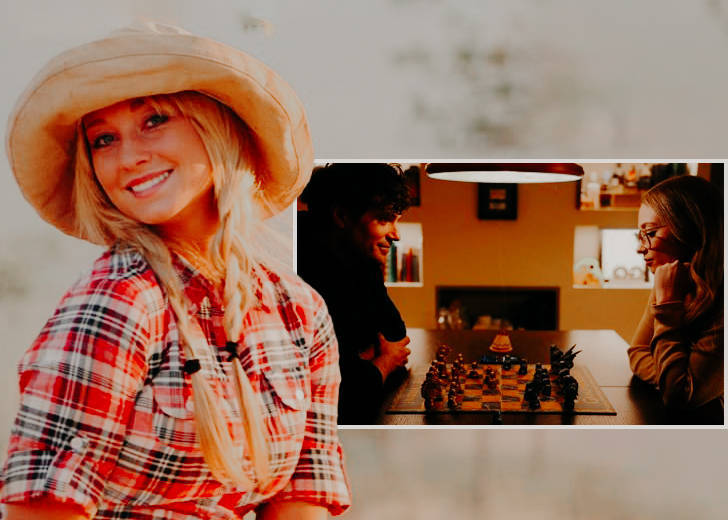 Natalie Viscuso has been making headlines and setting fans' hearts ablaze — partly because of admiration, of jealousy, and mostly by being the girlfriend of actor-heart-throb-extraordinaire, Henry Cavill.
Instagram Official
In a recent picture Viscuso shared on her Instagram, the couple engaged in a game of chess. They seemed to be quite casual and stripped down and looked comfortable around each other.
In the picture, Viscuso contemplated on her next move, while Cavill seemingly contemplated his love for her. The caption to the picture revealed she was teaching him how to play the game, or maybe, Viscuso wondered, he was letting her win.

Henry Cavill and his girlfriend, Natalie Viscuso. (Source: Instagram)
Cavill shared the same picture on his Instagram. The caption he tagged along with it revealed that he was initially feeling confident, but Viscuso, in fact, beat him at it.
Here is everything we know about the woman who stole The Witcher star's heart.
1. She's a Hollywood Executive 
According to her LinkedIn, Viscuso is the vice-president of Television and Digital Studios at Legendary Entertainment, one of the production companies behind Man of Steel (2013) and Enola Holmes (2020).
2. She loves to post photos of her dog, Meat
Viscuso is a dog-mom to a French Bulldog named Meat. She loves posting photos of her adorable Frenchie on her Instagram.

Viscuso's dog, Meat. (Source: Instagram)
3. She lost her mother to cancer
Viscuso lost her mother, Tammy Kay Bausman, in August 2017. She passed away after a battle with cancer. Viscuso has shared many photos of her mother to honor her memory. She also posts actively about cancer awareness.
4. She was on MTV's 'My Super Sweet 16'
Viscuso was featured on Season 1 of the MTV show My Super Sweet 16 in 2005. The show described her as someone who would cruise around in her dad's Bentleys and Ferraris and aspired to be the most popular girl in her school.
5. She was a part of 'The Wonder Women in Entertainment' Panel at Comic-Con
'The Wonder Women in Entertainment 'panel featured women working in the male-dominated entertainment field who shared their stories and experiences.
Viscuso was part of the panel to share her stories and experiences at Comic-Con. The panelists talked about and answered questions about what they are doing to bring more talented women to the top.

Viscuso in the Wonder Women in Entertainment panel at Comic-Con. (Source: Instagram)
6. She moved to California from New Mexico
The My Super Sweet 16 episode that featured Viscuso described her as "hailing from sleepy Roswell, NM," but moved to La Jolla, California, with her father and his then-fiancée.