Inside Josh Dallas and Wife Ginnifer Goodwin's Fairytale Love Story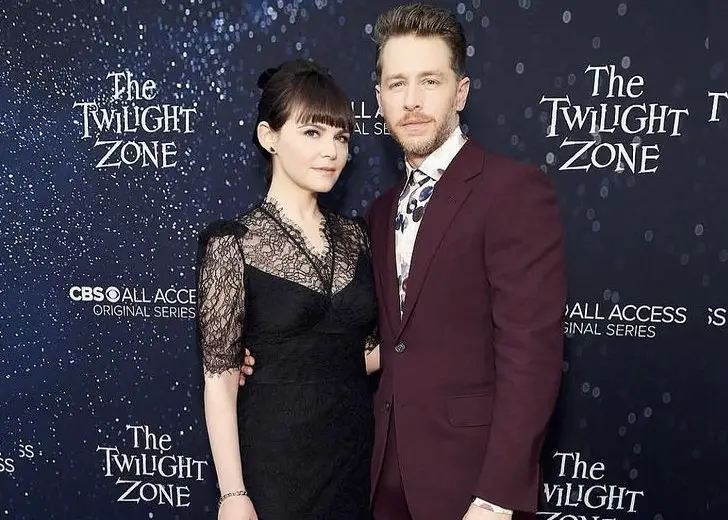 Josh Dallas and his wife Ginnifer Goodwin first met on the set of 2011's ABC show Once Upon a Time.
For Dallas, falling in love was always a surprise, something which dawned on his consciousness after seeing Goodwin for the first time.
"It hit me like a blinding light. I thought, 'I'm in trouble now'," the actor shared with People in 2012 at the Women in Media dinner hosted by Creative Coalition in Washington, D.C.
Dallas claimed he'd never before fallen for someone like he did for his wife who played princess Snow White on the ABC show. He assumed she might have felt the exact way.
While Dallas recognized Goodwin was the one for him in their first encounter, Goodwin knew he was her future husband on their initial dates. 
Goodwin expressed her side of the story during her appearance on Live With Kelly and Michael. As per her accounts, she took him to Disneyland when they were dating.
As they got on the Big Thunder Mountain, her co-star turned husband threw his arms in the air, calling the day the best day of his life.
At that moment, Goodwin was admittedly thinking, "We're totally getting married." She also noted she was excited about their wedding.
Josh Dallas' Dating Timeline with Wife
Before meeting each other, the couple had broken off from their respective relationships. 
Goodwin was engaged to actor Joey Kern for nearly six months. They had been set up by a mutual friend and had dated each other for two years. 
The ex-couple even planned to get married. But, Goodwin walked away from their relationship in May 2011, months before their wedding that was scheduled for the fall that year.
Before falling in love with Kern, the actress dated fellow actor Chris Klein for a couple of years.
Likewise, Dallas had also freshly separated from English actress Lara Pulver, his wife, for four years. They had met in London while performing a play called The Boy Friend in 2003.

Josh Dallas and his wife Ginnifer Goodwin attending an event. (Photo Credit: Instagram)
Dallas and Pulver had met in London while performing a play called The Boy Friend in 2003.
Their wedding took place in 2007. Following this, the actor relocated to Los Angeles with his then-wife in 2009.
After their marriage failed, Dallas crossed paths with his current spouse. And they started as friends, or so they claimed during the early phase of their relationship.
While socializing together in Canada, the closeness between the pair grew, and they eventually started dating.
Josh Dallas Married Wife during Her Pregnancy
Around March 2012, the couple started to live together. A month later, they attended the red carpet event during the White House Correspondents' Dinner.
As per Dallas, the time they spent together added value to their relationship and brought a different dynamic to the characters they portrayed on the screen.
In October 2013, Dallas formally presented his girlfriend Goodwin with a wedding proposal.
After that, they tied the knot in April 2014. She was nine months pregnant during the wedding.
As of this writing, they have already welcomed two kids into their family — Oliver Finley, born a month after their wedding, and Hugo Wilson, born in 2016.
When asked how it felt to become a mother during the People's Choice Awards in 2015, Goodwin remarked that motherhood made her realize that acting wasn't creative at all.
Further, she said she would give out an Oscar to anybody who's a parent, given the demanding nature of parenthood.