Ginnifer Goodwin and Her Husband Are Good Parents to Their Kids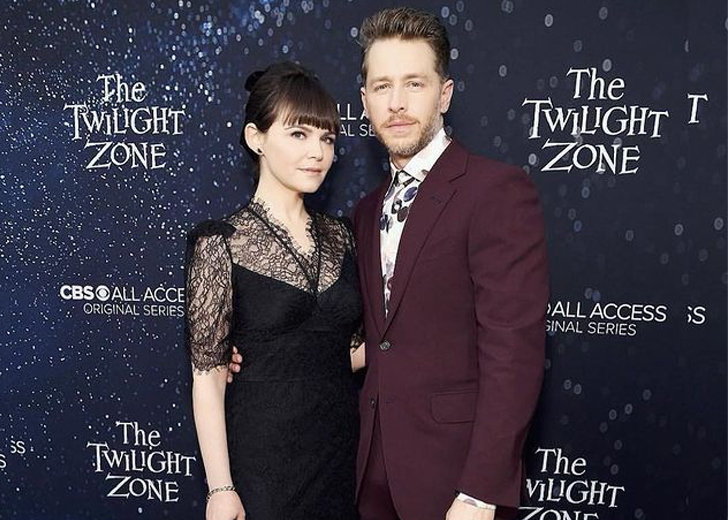 Ginnifer Goodwin is a proud mom to two kids. 
She shares her sons with her Once Upon a Time co-star and husband, Josh Dallas. However, the couple values their privacy greatly. So, little is known about their relationship. 
Similarly, they have not revealed the faces of their kids yet. Here is everything we know about the Goodwin-Dallas family.  
Ginnifer Goodwin and Josh Dallas' Relationship 
Before Goodwin and Dallas were together, they had other partners. The actress was dating Joey Kern and got engaged to him in December 2010. 
However, their relationship did not last, and the pair ended their engagement in May 2011. Dallas, on the other hand, was married to Lara Pulver. 

Ginnifer Goodwin and Josh Dallas in Once Upon a Time. (Source: Instagram)
They had a wedding in 2007 and, four years later, got a divorce. Goodwin and Dallas met each other on the set of Once Upon a Time.
Goodwin played the role of Snow White / Mary Margaret Blanchard, whereas Dallas portrayed Prince Charming / David Nolan. Like the show they met on, their love story is like a fairy tale.
It was like love at first sight for both of them, and they were whipped once they met each other. But initially, they said that they were just friends. Soon they started dating in 2011.
The actress knew she was going to marry Dallas when they started dating. The specific moment when she knew was when they were at Disneyland. 
It was Dallas' first time in the "happiest place on Earth," and they were on the Big Thunder Mountain Railroad. The actor was thrilled, and he yelled on the ride that it was the best day of his life. 

Ginnifer Goodwin and Josh Dallas on Christmas 2021. (Source: Instagram)
And just like that, Goodwin knew she wanted Dallas as her husband. Eventually, their relationship deepened, and the actor proposed in October 2013. 
The pair got married in a beautiful but intimate wedding ceremony on April 12, 2014, in California. They have been married for almost eight years, and their love grows stronger every year. 
The pair often post about each other on Instagram and gush how much they love each other. Moreover, their kids have also intensified their relationship. 
The Dallas Kids 
Before Dallas proposed to Goodwin, she was already pregnant with her first baby.
She was eight months pregnant during the wedding, and a month later, on May 29, 2014, they welcomed their baby boy, Oliver. 
The actor gushed about his wife to Us Weekly in 2015, saying that she was the "greatest mother" he knew.
He said that the pair were pulling through even though there were hardship and sleepless nights. 

Josh Dallas walking with his kids. (Source: Instagram)
In November 2015, the duo announced they were once again pregnant. Goodwin admitted that her second pregnancy was easier than the first one because having Oliver had helped them. 
The pair were blessed with baby no. 2, Hugo, on June 1, 2016. Goodwin and Dallas had not opted for a nanny when Oliver was born, but after Hugo, they hired people to help them out. 
To date, the duo has never revealed their children's faces. Dallas constantly posts about the kids on his social media, especially Instagram, but their faces are always blurred out or hidden.