Joseline Hernandez Stunts On 'Joseline's Cabaret' — Says She'll Never Be On Another Show She's Not Producing
Joseline Hernandez stars and executive produces the reality show 'Joseline's Cabaret.'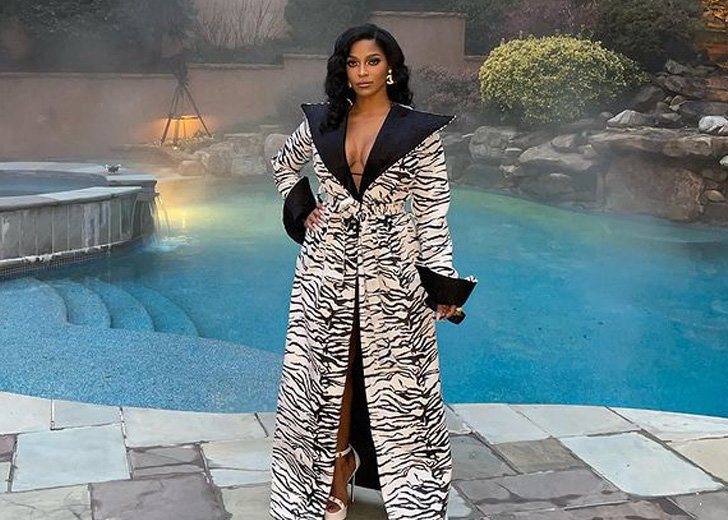 Puerto Rican television personality Joseline Hernandez first came into the reality TV scene circa 2012 with Love & Hip Hop: Atlanta. She quickly became a name to remember because of her feisty, unfiltered, and unapologetic demeanor.
Afterward, she continued as a reality TV star with various projects, including Stevie J & Joseline Go Hollywood and Love & Hip Hop's spinoff shows.
But as the years passed, she became vocal about Love & Hip Hop's unfair editing, the scripted drama behind the scenes, and feud with executive producer Mona Scott Young. That is why she eventually quit the show and started her own venture, Joseline's Cabaret.
Stars and Executive Produces 'Joseline's Cabaret'
The self-claimed Puerto Rican princess presently stars and serves as the executive producer of Joseline's Cabaret.
Speaking with Shadow and Act in April 2021, she shared her working experiences with Love & Hip Hop, the learnings, and how those things helped her to start her own show.
"It allowed me to learn how to do reality TV, it allowed me to [learn] how to executive produce, how to ask for ownership, how to keep my IP - which is my intellectual property," Hernandez said while saying she felt grateful for her initial platform and the overall experience.
She also credited her experiences for making it easier for her to be the creative mind behind a show — produce, star, and partially direct.
Using her instinct, the 34-year-old released Joseline's Cabaret: Miami on January 19, 2020, via Zeus Network. The first season documented the everyday life of Hernandez as she struggled to launch a cabaret show in Miami, Florida.
It also gave a sneak peek of G5ive Miami, a strip club where the reality star worked a decade ago. On the other hand, Joseline's Cabaret Season 2, filmed in Atlanta, premiered on April 18, 2021.
Won't Be On the Show She Is Not Producing
In the interview, Hernandez further revealed she would never be part of another show that she is not producing. As for a reason, she hinted she worked as a puppet for the people who only wanted to profit from her works.
But since she has been through the dark herself, she wishes not to make other girls on her show experience similar things.
"They [her show's cast] know that I come from the same world," she added. "My mind always wanted to do something different."
In addition, Hernandez also recalled how girls came to her for suggestions about life, and in reply, she would say,
If you really want to change your life - if you really want to get out of the streets, get out of the ghetto, get out of the strip club. If you want to be bigger than what you are, all you have to do is put it in your mind. You can do it, but you have to work really hard.
Evidently so, that success mantra has worked for the reality TV star. She is a renowned TV star with her own shows releasing on major television platforms. According to Celebrity Net Worth, she also has a net worth of $300,000, which is constantly increasing.