Jon Richardson Saved Lucy Beaumont's Number as Wife Even before They Met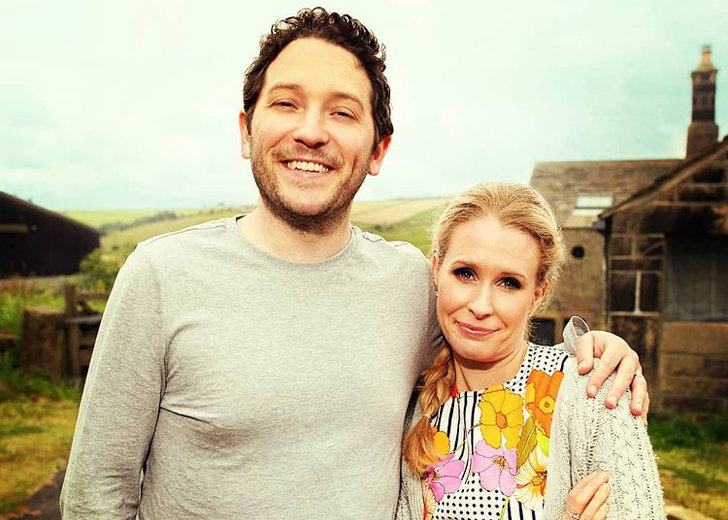 Jon Richardson met his wife, Lucy Beaumont, through one of their mutual friends. They had a fine first date until it was time to part ways for the night.
Things quickly became awkward when they were saying their goodbyes for the night. The reason? He had her number saved even before she gave it to her.
The name under which he saved it didn't make things better, either.
Jon Richardson Saved Lucy Beaumont's Number as 'My Wife'
It was Roisin Conaty who set Richardson and Beaumont up. When Conaty first told him about Beaumont, she said she had found a woman he was going to marry.
The comedian told I News that Conaty might have said so because she knew Beaumont was from the Northern parts of England and she thought they were "from the same village."
Conaty also gave him Beaumont's number. Richardson didn't do his due diligence here — he did not ask Conaty for her name.
He might have taken her prediction at face value and saved the number as 'My wife.'

Jon Richardson with his wife Lucy Beaumont. (Photo: Lucy Beaumont/Instagram)
Richardson and his now-wife went out for drinks a while later, and when the night ended, he drove her back to her place.
At this time, he had completely forgotten he had saved her number the way he had. So, before leaving the car, she gave him her number.
His phone was connected to the dash on the car via Bluetooth, and when she rang him up, her number showed up as 'My wife' on the screen.
"I couldn't speak. I just got out of the car as quickly as I could," Beaumont said of the awkward time.
How Jon Richardson Fell in Love with His Wife
After the awkward ending to their first date, Richardson might have come across as a creep. But not to Beaumont.
She took a risk of going out with him a second time. They went on their second date, this time to a gig he had a few tickets for.
It was on this day he fell in love with her. Specifically, he fell in love when getting something to drink after the show.
Instead of a "more expensive alcoholic drink," as I News put it, she went with water as her preferred drink for the night.
Their relationship evolved into a marriage just two years later.
Richardson and Beaumont got married in April 2015. Their daughter, Elsie Louise, was born a year later in September 2016.
Jon Richardson Made His Married Life a Show
Richardson isn't a stranger to talking about his life. He's featured his OCPD on one of his standup shows, and his anxieties on Ultimate Worrier.
But Meet The Richardsons might be his, or rather, their best to date.
The show is a mockumentary of their own personal lives. It is scripted but still contains clips from their actual lives.
"We were already living in our own sitcom," Beaumont said of her life with her husband.
Nevertheless, it was also uncomfortable in ways because their real-life neighbors, family, and friends feature on the show.
Richardson is often the butt of the joke, which he admitted made sense. For example, in the first episode of the first season, his wife set him on fire.
On their appearance on The Jonathan Ross Show in November 2020, he described the show as Beaumont going through their lives finding embarrassing moments about him which weren't filmed.
The show finished filming its third series in October 2021.