Internet Ships JoJo Siwa with Olivia Ponton after Her Viral Clip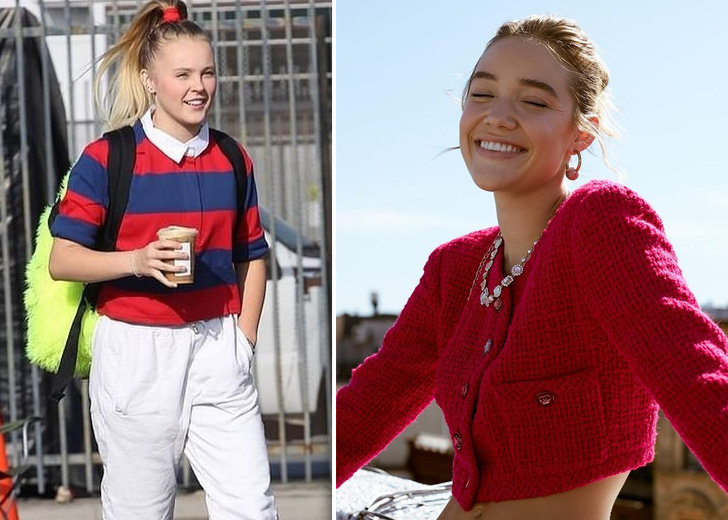 JoJo Siwa recently sat down with E! News and spilled the tea on her crushes. 
The Dance Moms alum was in a relationship with Kylie Prew for nine months before announcing their break up in October.
During the interview, she opened up about how she dealt with the heartbreak and the crushes she had had in her life so far.
She revealed that she only had a crush on three women in her life, her ex, a TikToker, and Jenna Dewan.
When the producer asked her who the TikToker was, Siwa explained she was one of her friends and that she found her hot. 
It was none other than TikTok sensation Olivia Ponton.
Siwa gushed about Ponton, saying that she was "gorgeous and nice," which she appreciated in people. 
The clip was reposted on "tiktokinsiders" Instagram, and the comments section was flooded with fans shipping the two of them.
They wrote the two would look cute together and agreed with Siwa about how hot Ponton was. 
Olivia Ponton Credits JoJo Siwa for Her Coming Out
Interestingly, when Ponton came out as bisexual in June, she had credited Siwa for inspiring her. 
During her feature with Teen vogue, the TikToker shared that Siwa's coming out had driven her to speak her truth not only for her sake but for the many young girls in similar positions. 
She explained that Siwa, who had become such an amazing role model for young girls, made her look up to the Siwas Dance Pop Revolution star.
Expanding on her reason for coming out, she wanted young girls to know that it was okay to discover their sexuality until they were older.
The model and social media star came out after months of speculation about her sexuality online.
Ponton had never directly addressed her sexuality, even though she was dating Kaila Novak. 
Her first official coming out happened when she confessed to her best friend that she was attracted to Novak. And luckily for her, her friend was supportive and proud.
JoJo Siwa Labeling Her Sexuality
A few months before Ponton had come out as bisexual, Siwa had opened up about her sexuality. 
On January 24, a day after sharing her "Best. Gay. Cousin. Ever," shirt in an IG Live, the YouTuber talked about sexual identity in another Instagram Live.
Siwa announced she had never felt so happy before and was thankful for the support from her fans. 
When asked what her sexual identity was, Siwa explained she was not ready for labels. 
Right now, I'm super-duper happy, and I want to share everything with the world, but I also want to keep things in my life private until they are ready to be public. 
The YouTuber added it did not matter if "her person" was a boy or a girl as long as she met them. She also emphasized that everyone came out differently.