JoJo Siwa Has No Bad Blood for Her Ex-girlfriend Kylie Prew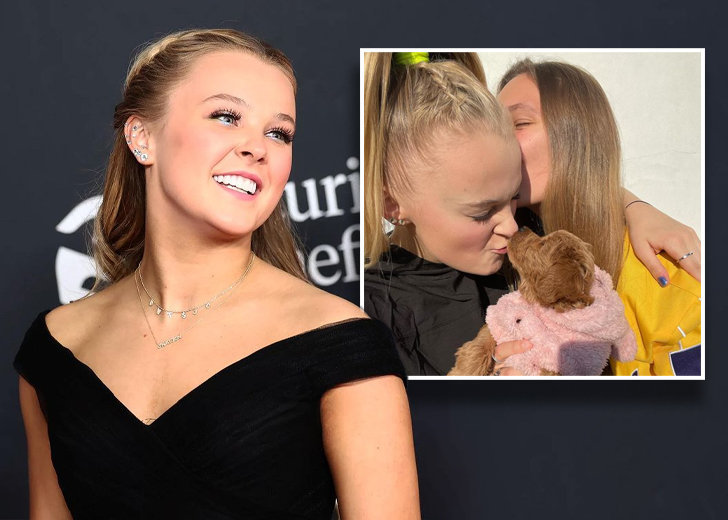 JoJo Siwa made headlines when she came out in January 2021 via TikTok. She made a video singing Lady Gaga's 'Born This Way,' letting everyone know she was a member of the LGBTQ community. 
She received massive support from her fans and followers on coming out. A month after she came out, she revealed she was in a relationship with her girlfriend, Kylie Prew. 
Who Is JoJo Siwa Dating? 
Prew and Siwa were friends before they started dating. Siwa told People they met on a cruise ship where the two had a deep conversation about their life. 
Initially, Siwa told Prew what she told everyone else about her life. But Prew wanted to know more about the Dance Moms alum's life and not just what she could Google it. 
This impressed Siwa since no one had asked her something like this. This sparked a friendship between the two, which turned into a romantic relationship in late 2020. 
Prew asked Siwa to be her girlfriend before the latter came out to the world. Siwa's love for her girlfriend inspired her to come out, which she did in January 2021. 
Both Prew and Siwa flaunted their love story on social media and it was adored by their fans. Siwa was head over heels for her partner to such an extent that it was hard for her to say goodbye to Prew temporarily.
She once uploaded a tearful selfie in April 2021 when she revealed that their relationship was long-distance. Regardless, they were making it work. 
Unfortunately, their relationship was short-lived. The two split after nine months of dating in November 2021. 
Siwa revealed the breakup on Paris Hilton's podcast, This Is Paris, on November 2, 2021. Siwa said that she and Prew were still best friends regardless of parting ways. 
But she is literally still my best friend. I talked to her yesterday, she just got a new puppy. She's awesome. She's having the time of her life, I'm having the time of my life.
Siwa went on to say that she was lucky not to lose Prew completely. Their relationship ended, but their friendship did not, which Siwa confessed did not know could happen. 
The Dancing with the Star cast said she was happy since the friendship with Prew was all she wanted. Siwa clarified that nothing bad happened between the two and all she remembers are the good times. 
She defined her relationship with Prew as "right person, wrong time." 
Is Jojo Siwa Single?
Yes, Siwa is currently single. It has been only a month since she broke up with Prew, and Siwa was recently focused on Dancing with the Stars.
The influencer and her partner, Jenna Johnson, made history as the first same-sex pairing to dance on reality TV. The show first premiered in 2005 and had a boy-girl pairing till its 30th season. 
Siwa and Johnson made it to the finale and secured the second position, whereas NBA player Iman Shumpert and his partner Daniella Karagach secured first.