Who Is Johnny Vegas' Famous Ex Wife?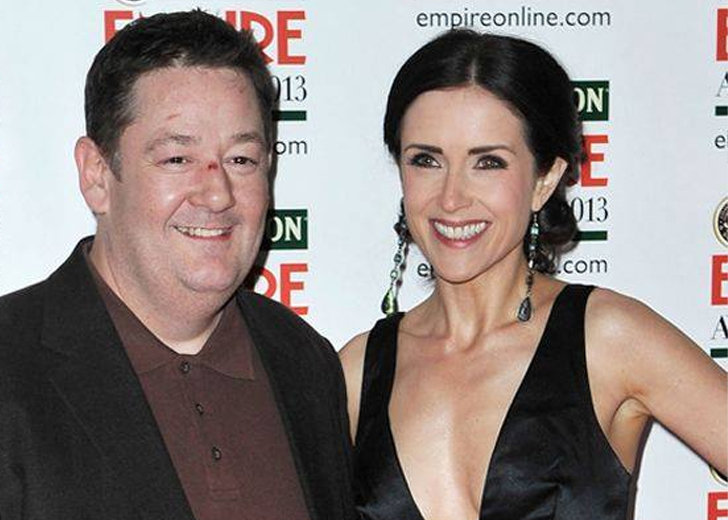 Johnny Vegas and his broadcaster wife, Maia Dunphy, ended their relationship after being together for seven years. They have a son together.
But this is not the first time the comedian has been married.
Before his marriage to Dunphy, he was with Catherine Donnelly. They were husband and wife but later parted ways because of their differences.
The actor's married life was not as successful as his acting career. However, he has two children, one from each of his marriages.
Who Is the Second Wife of Johnny Vegas?
Vegas' second spouse, Dunphy, is an Irish television producer, broadcaster, and writer.
She has produced comedy shows like Podge & Rodge, Katherine Lynch's Wagon's Den, and the IFTA winning Bronx Bunny Show.
She has written columns for The Dubliner magazine, the Irish Times, Image Magazine, the Irish Independent Insider Magazine, and the Evening Herald.

Johnny Vegas and his second wife, Maia Dunphy. (Source: Facebook)
She first ventured on-screen was through a documentary, Reality Bites series, 'From Boom to Maternity,' which she wrote and hosted herself.
Her second documentary, Merlot & Me, was the highest-rated Reality Bites series.
Dunphy later made two hot series, Maia Dunphy's What Women Want and Maia Dunphy's Truth About, in 2013 and 2015, respectively.
The broadcaster has also published a book, The M Word, under her name.
In addition, Dunphy presented her versatility to the netizens by taking part in one of the popular reality television shows, Dancing With The Stars.
Is Johnny Vegas Married to Maia Dunphy?
Dunphy and Vegas tied the knot in April 2011 in Dunphy's mother's hometown of Seville, Spain.
The love between the couple blossomed on the sets of Podge & Rodge.
However, they had to maintain a long-distance relationship after their marriage as Vegas lived in London and Dunphy in Ireland.
However, after marrying for four years, the couple got pregnant with a child.
In January 2015, Dunphy shared a picture of her sonography and announced they expected to have a baby. They soon welcomed their son.
On May 14, 2018, Maia announced her separation from Vegas through Twitter.
She wrote, "It is with a heavy heart that we want to let you know we separated some time ago last year."
She said she wanted to clear things out and tell the people that they have parted ways for good.
However, they continue to support each other, and there is "no acrimony, no story, and no one else involved."
The producer requested privacy and asked her fans to consider the two children involved. They are concerned about the welfare of the children more than anything.
Does Johnny Vegas Share a Son with His First Wife?
Vegas and his first partner met at a pub in West London when his first spouse struggled as an aspiring interior designer. Later they developed feelings for each other and got into a relationship.
He married his first partner, Donnelly, in 2002 and even sold his wedding pictures to Viz Magazine. The couple shares a son.
But, they couldn't be together as husband and wife for long as they divorced in 2008 after living separately for two years.
In addition, there were rumors about Vegas allegedly cheating on his spouse with someone else.
Donnelly confirmed with Mail Online that she checked Vegas' phone one night in 2004 and found messages of him and another woman named Ursula.
She added Vegas stormed out of the house when she had questioned him regarding his actions.

Johnny Vegas is posing in front of his camera for a selfie. (Source: Twitter)
Donnelly said he was nice when they first met, and she adored him as a friend, but when they got into the marriage, she mentioned he was an "absolutely hopeless husband."
But, as love finds its way, Vegas' first wife forgave him for the Ursula incident because she thought it could affect their son.
After two years, their marriage, the on-again, off-again relationship between the couple, crumbled down, and the gap between them became unbridgeable.
Although Vegas is not married to anybody, he still looks after his children and loves them very much.