Johnny Knoxville's Wife and Kids Don't Always Approve of Him Performing Stunts in Films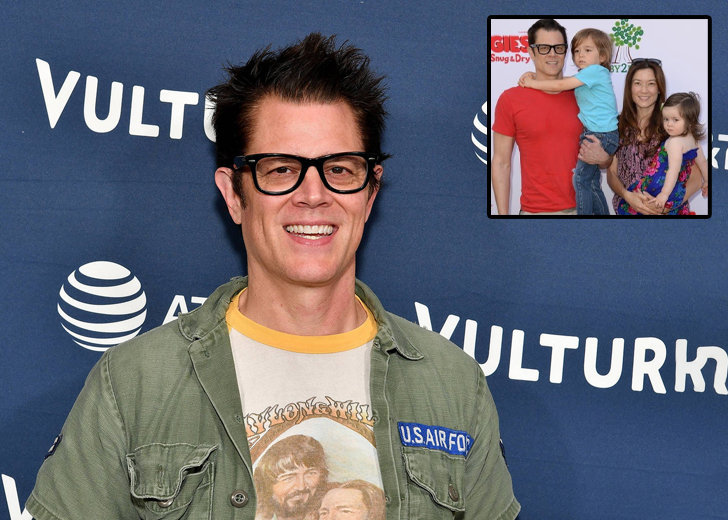 Johnny Knoxville has remained happily married to his second wife Naomi Nelson and been a father to their kids, son Rocko Akira Clapp and daughter Arlo Clapp in the last two decades.
He also has an elder daughter named Madison Clapp with his first spouse Melanie Lynn Cates.
Over his long-spanning career, Knoxville's fans have seen him work as a cinematographer, producer, and actor.
However, apart from his acting and production chops, Knoxville is known for his death-defying stunts performed for action sequences in movies.
Throughout his career, the daredevil stuntman has witnessed him being charged by a raging bull, having a baby alligator bite his chest, and fall to death on numerous occasions.
Thus far, Knoxville has sustained multiple injuries while doing frightening stunts on location.
He has had broken his wrist ribs, had suffered multiple concussions, and once received intense treatment after suffering a server brain hemorrhage.
Johnny Knoxville's Wife Disapproves His Stunt Career
In January 2022, the actor revealed how he nearly sustained a long-term injury to his reproductive organ while performing a motorcycle stunt for the television show Nitro Circus.
"I broke my [expletive] a number of years ago. That's been well documented," said Knoxville.

Johnny Knoxville's wife Naomi Nelson and his kids pose for a snap during their day out. (Photo Credit: Instagram)
He continued saying how he would have lost his organ only if the injury was a couple of centimeters down.
A tear to his urethra meant he had to drain his bladder twice regularly through a tube.
"But I have had two children since then, so it's in great working order," Knoxville said humorously.
However, despite being a successful artist, not all of his actions are approved by his family members.
A confessional Knoxville said his family, especially his wife, doesn't always approve of his extreme behavior, most specifically after taking his "the most wicked bull hit" ever.
According to the Jackass actor, his spouse had her worries from the beginning of their marriage, and despite his best efforts to cheer her up, she never opted to go easy with his career choice.
Johnny Knoxville Wanted to Change for His Wife
During his exclusive interview with Vulture Magazine in 2018, Knoxville admittedly said that he was struggling with the decision of whether he should put an end to his career as a stuntman.
While caught in two minds, he felt there might be a "little" left in him, however, in the light of his health and for the sake of his family, Knoxville opined the need to start winding down.
And while replying to a question stating whether his stunt work had slowed down since 2010, the performer, in his agreement, said he wanted to become a better person for his better half Nelson.
But at the same time, Knoxville stressed how he could not give up his career as a stuntman after spending so many years dazzling fans with his work.
The entertainment personality, who has built a reputation for himself as a fierce stuntman, had suffered five major injuries between 2002 and 2018.