What Happened to Bam Margera? Inside the Troubled Former Jackass Member's Life
Bam Margera was taken to rehab under court orders.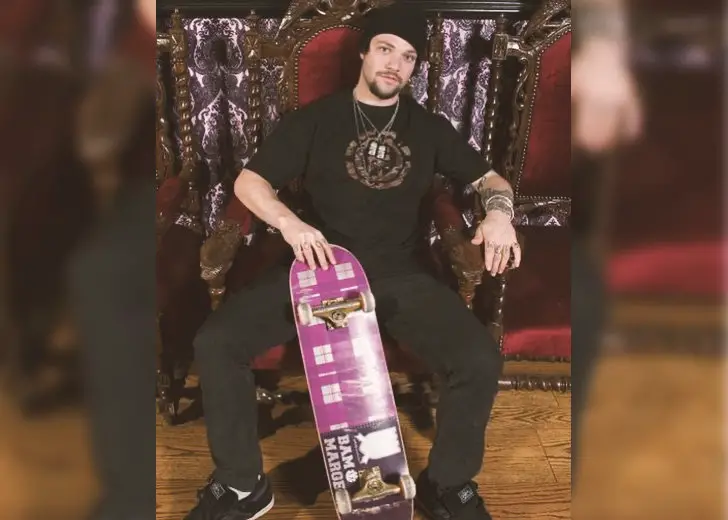 According to recent reports, former Jackass star Bam Margera had a little help from the cops to get to his latest rehab stint. 
TMZ was the first to break the news of the daredevil being taking into a Florida-based rehabilitation facility. Needless to say, this wasn't the first time in rehab. 
What Happened to Bam Margera? 
Sources from within law enforcement revealed to the outlet that deputies had to take Margera to rehab when they responded to a Sunday morning call about an emotionally distressed individual at the Don CeSar Resort Hotel in St. Pete Beach.
Upon arrival, the authorities were informed about a pending court order directing Margera to a rehabilitation facility. So naturally, the cops assisted in the execution of the court order. But, according to the outlet, the reality star was not arrested, and there were no pending charges against him. 
That being said, Margera has led quite an eventful life, which is another way of saying that he's had a pretty turbulent adulthood.
Bam Margera Had Suicidal Thoughts
In February, Margera shared a ten-minute clip where he claimed that he had been having suicidal thoughts and shared that he was furious about being shut out of the fourth installment in the Jackass franchise. 
He went as far as to claim that the studio and producers behind Jackass 4 used his ideas for the new flick, but opted not to include him in the movie, apparently because he had been a "jackass" on TMZ.
He told his fans: "If anybody cares about me don't go see their movie," while asking for money to fund his own project. He also accused the production of making him take anti-depressant pills while filming past projects. 
He has also made headlines in recent months for suing Johnny Knoxville and several other members of the Jackass team for alleged "inhumane treatment."
It is worthy to note that at one point in the video, he almost threw up. Possibly, the glass of wine and seven beers he admitted to taking before he shot the video could have had something to do with that. 
Bam Margera in the Middle of a Custody Battle with Wife
However, according to another report from TMZ, he was kicked off the Jackass project because he couldn't abide by his contract. Apparently, the producers were worried about his addiction and erratic behavior and had clauses to prevent them. 
The outlet was informed that the actor had to have routine drug tests, including urine samples, committing to staying sober, blowing into a breathalyzer, taking his medication, and seeing a psychologist while on the job. However, it is not clear which test(s) he failed. 
More recently, Margera was at the center of a custody battle with his wife Nicole Boyd, who filed for full custody of their son Phoenix Wolf. She was willing to give Margera visitation rights, but only under the supervision of a monitor. The monitor could be someone of his choice, but the wife had to approve. 
Surprisingly, the custody filing was not accompanied by any divorce documents, suggesting that their 8-year marriage would still be on, at least for now.