John Stamos' Wife Caitlin McHugh and Son Billy Made His Dream Come True
Stamos married McHugh in 2018.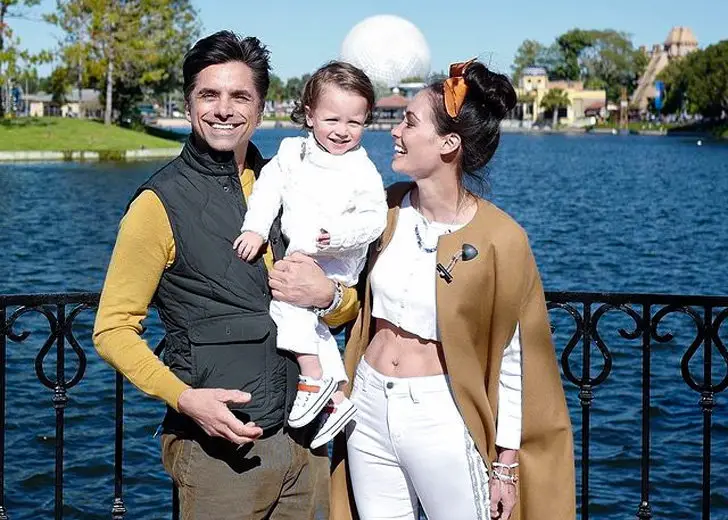 John Stamos lived the best of his life as an actor since portraying the role of Jesse Katsopolis in the 1987 hit sitcom Full House. From there on, he played notable roles in TV shows and movies such as Big Shot, The New Normal, Jake in Progress, and Thieves. 
While his career blossomed with new opportunities every day, Stamos yearned for a loving partner. But his dreams of having his own family seemed far-fetched as he struggled to find stability in his personal life because of his substance addiction. 
So how did he turn over a new leaf? Here's what we know!
John Stamos Chased Sobriety Before Meeting Wife
Stamos struggled with drugs addiction for many years. And the death of his mother, Loretta Phillips, on September 22, 2014, only added to his tribulations.
His strife with addiction became public knowledge when he got arrested for DUI in June 2015 after driving erratically in Beverly Hills. Right after the confrontation, he was briefly hospitalized and charged with three years of probation.
Stamos paid a $390 fine for the misdemeanor, dodging a jail time of six months. 
Thankfully, the public ordeal helped Stamos realize his critical condition. As a result, he checked himself into rehab, straightening his life for once and all. 
Once he found his sobriety, Stamos was confident he wanted to take a step further in his personal life. And just then, the talented actor serendipitously bumped into his future wife, Caitlin McHugh.
Interestingly, Stamos and McHugh first met in the Law & Order: Special Victims Unit set in 2011. At the time, McHugh was engaged, and Stamos was still fighting his demons. Thus, nothing brewed between the two. 
But when they met years later in the set of Fuller House, Stamos found out she was divorced. Realizing that she was the one, he started stalking her and started a conversation. And from then, there was no turning back.
John Stamos On His Family with Wife and Son
Stamos and McHugh started dating soon after befriending one another. And the 58-year-old made no delay in proposing to her in 2017. With her approval, the pair got married on February 3, 2018.
Within months, they welcomed their first child, William Christopher Stamos, affectionately known as Billy, in April 2018. "From now on, the best part of me will always be my wife and my son," the California native stated, announcing the birth of their baby boy via an Instagram post. 
The Big Shot actor even disclosed that he had named his son after his father.
Since the birth of his son, who is at three now, Stamos has been on cloud nine. He even gushed about parenthood in an interview with People in July 2021 and shared that his sobriety helped him be ready for fatherhood. 
Then, while featuring his family as the stars of the People's family issue of September 2021, Stamos mentioned that his actress wife and son made his dream of having a family come true. 
"This is what I've always wanted," he iterated, showcasing his gratitude for having his own family. Before his marriage with model wife, Stamos was married to Rebecca Romijn from 1998 to 2005.