Are John Ratzenberger and Spouse Julie Blichfeldt Still Together?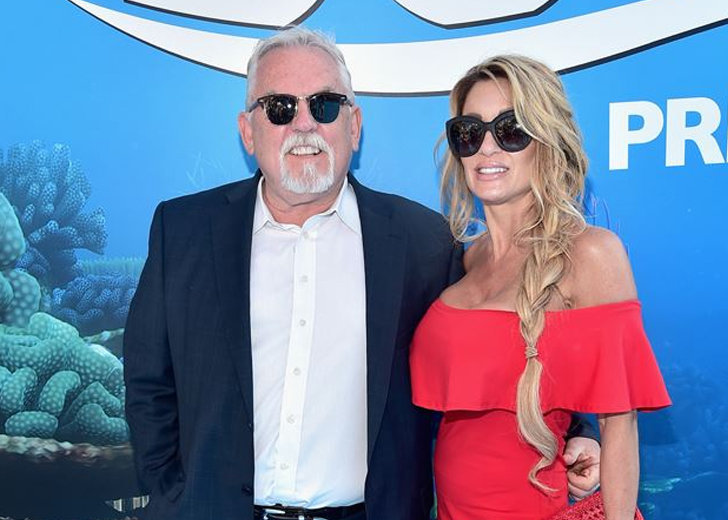 The voice of John Ratzenberger, that magnificent helix of swagger and vulnerability, is well-known.
To youngsters, it's a recurring theme in Pixar films. To adults, it's the voice of Cliff Clavin, maybe the world's most adored mailman.
Ratzenberger has worked as a screenwriter, director, and producer for over three decades in film and theater. He is also a successful businessperson and philanthropist.
He is also the only person to voice a character in Pixar Animation's feature films.
Marriage and Divorce Rumors
Ratzenberger, and his spouse Julie Blichfeldt, married on a beach near their home in Connecticut.
After dating for nearly four years, they married on the same spot they got engaged in November 2011.
They met each other through the family. Their enthusiasm for outdoor adventures is reflected in their wedding ceremony. 
Both wore fur instead of the typical tux and gown, making the wedding intimate and cozy. The couple began their honeymoon by traveling north for a hunting expedition.
But despite all the similar interests they share, there were rumors that the husband and spouse were on the brink of divorce.
The rumors surfaced after an informer told about the couple's struggle with money.
According to the source, Blichfeldt is known to have quite the spending habit, and Ratzenberger is not content with it.
John Ratzenberger and Spouse's Relationship
The voice actor has had three divorces in the past. Blichfeldt is his third spouse. John already had two kids before meeting Julie.
He married Caroline Ratzenberger for the first time, and the pair eventually divorced in 1983.
Following his divorce, he married for the second time, to Georgia Stiny, in a private ceremony. They were married for over 19 years until their divorce in 2004.
Despite the divorce rumors, the couple is still presumed to be together.
The Inside Out voice actor still has a profile picture of him with his spouse on the set of Toy Story 4.

John Ratzenberger with his wife, Julie Blichfeldt. (Photo: Facebook)
Ratzenberger is fond of his wife's hobby of collecting clams for dinner from the beach of their house in Connecticut.
When asked if he was happily married, he replied, "Oh, yeah! At any time, a busload can come to the house and we'll have plenty of food" (as per Closer Weekly.)
He also explains that he was not scared to take a third trip down the aisle.
"We all need family, someone there not just for you but for your children, some kind of household that functions. Also, it's no fun traveling by yourself," added Ratzenberger.
Although John separated from his ex-wives, he still holds a special place for his children.
He looks forward to seeing his grandkids graduate from high school.