John Oates' Wife Aimee Oates Has Always Been by His Side — Know More about Their Relationship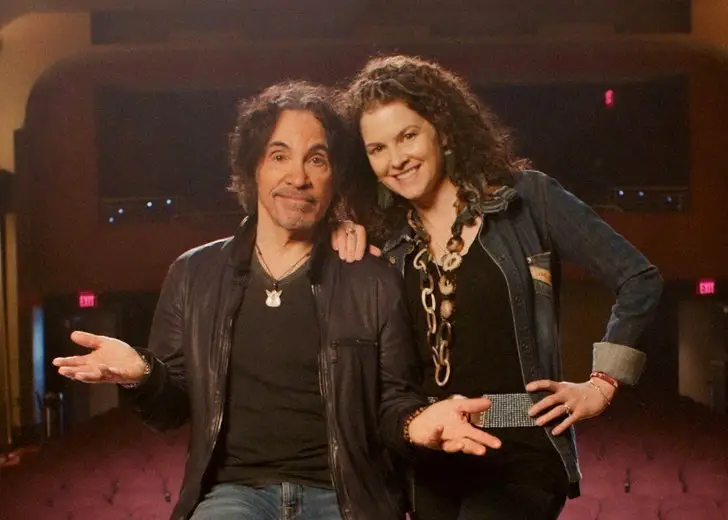 R&B and soul music singer John Oates says he has the most wonderful wife.
The singer, also best known as half of the rock and soul duo Hall & Oates, is married to his longtime partner, Aimee Oates. The couple reportedly tied the knot in 1995.
Oates often uses social media to express how blessed he was to have his missis, who always stood by his side.
For instance, in his November 2020 Instagram post, he shared a couple of their pictures while wishing her a happy birthday.
In the post, he gushed about her by saying that she was the most "wonderful wife and partner" a guy could have.

John Oates with his wife Aimee Oates. (Photo: Instagram)
"...and to make it more special, she shares this important day with her parents Gary and Sharon Pommier celebrating their 59th," he also added, marking his in-laws' anniversary.
From their over two-decade-long marriage, John and Aimee are also blessed with a son, Tanner.
John Oates and Wife Together during Pandemic
One of the things that makes John's relationship with his spouse Aimee truly special is their willingness to always be by one another's side.
And when they are together, they come out with some of the most exciting collaborations.
Even when they were forced to stay indoors during the pandemic, they could not help but form a team and work together creatively.
"And this is the first time we've actually done something, worked together creatively and it's been amazing," John told Nicki Swift in March 2021.
He continued to praise his wife by crediting her for helping put together an "incredible team." He added, "And to be honest with you, it's the first time that I've worked with an all female team."
Besides, John's partner also helped him secure the position of executive producer of the music for a movie titled Outlaw Blues.
As per him, Aimee found Servon Campbell, a hip-hop artist, on Instagram, and she subsequently contacted him to collaborate with her husband.
"And we brought him up to Nashville. We took his idea and turned it into a really cool song which is also in the movie," John further stated.
John Oates and Aimee Oates Fought Hunger Crisis
During the pandemic, John and Aimee also brought their hands together to revive a music festival to help fight pandemic related hunger crisis.
According to CNN, they revived the singer's Song Fest 7908 to fundraise for Feeding America, the nation's largest hunger-relief organization.
"The loss of jobs from this pandemic has had a far-reaching impact on our economy, resulting in millions of American families who can no longer put a meal on the table," John told the tabloid.
He further added, "Aimee and I firmly believe that in a country like ours, no one should go without food."
John also invited famous names from the music industry to perform for a particular cause.
Some of them included John's bandmate Daryl Hall, Michael McDonald, Sheila E., The Grateful Dead's Bob Weir, and Foo Fighters' Dave Grohl.