Dave Grohl's Daughter Violet Is Growing up to Be a Music Artist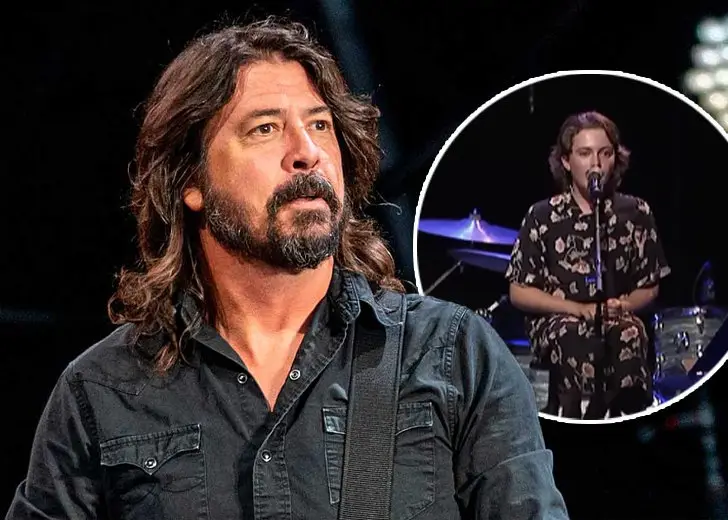 The apple doesn't fall far from the tree it seems!
Legendary rocker Dave Grohl's daughter Violet is all grown up and is now following in her father's footsteps. Grohl could not be prouder. 
Just recently, Grohl and his daughter made headlines for their cover of Amy Winehouse's 'Take the Box.' The Nirvana drummer had enlisted his daughter to perform for the latest installment of Hanukkah Sessions.
Grohl had been working with producer Greg Kurstin to pump out eight covers of songs from Jewish artists meant for each of the eight days of Festival Of The Lights. 
For the fifth record in the series, Grohl called home to enlist a special guest performer: his daughter. 
This was far from the first time the youngster put her talents on full display.
She shared the stage with her talented dad and his band Foo Fighters on numerous occasions, including a 2020 Nirvana reunion, 2019's Leeds Festival, and the band's recent #SaveOurStages gig at The Roxy in Los Angeles.
Dave Grohl's Daughter Violet Considering Making an Album
Back in January, Grohl revealed to Sunday Times Magazine that Violet was actually considering making an album by herself. He shared that his 15-year-old daughter had an eye out for recording a shoegaze album. 
He recalled a conversation he had with his daughter a while back when he asked her about the kind of album she would want to make if she ever made one. 
She said that she'd want it to be somewhere along the lines of shoegaze right before she asked him for a new guitar pedal called Loveless. Apparently, she wanted her guitar to sound like 'My Bloody Valentine.' 
Of course, the doting father agreed to buy her the pedal, but his immediate reaction was, "Can I be on your record, please?"
Dave Grohl's Daughter Has All the Right Tools to Succeed
Grohl went on to add that his daughter had all the right tools to leave a mark in the music scene, even with the exception of her family connections. The proud father noted, 
She was born with perfect pitch and a soulful voice and a musical memory that is photographic.
He added that Violet also wrote her own songs. Evidently, Grohl gets an exclusive first glance at all of her lyrics as he happily shared that he regularly saw her notebooks and the words she'd written. 
Dave Grohl & Daughter Teamed Up for a Punk Cover
In an April 2021 episode of Jimmy Kimmel Live, Grohl spoke about collaborating with his teenage daughter for a cover of X's 1980 anthem, 'Nausea.' 
Turns out, Grohl was distantly related to one of the legendary band's members. Coincidentally, this distant relative, DJ Bonebrake, was a drummer too.
'Nausea' was supposed to be in the credits sequence of Grohl's upcoming documentary film called What Drives Us. But to Grohl, this song meant more than just a song that rolls through the credits. 
"It has to do with lineage and family and inspiration," he admitted, "And I thought who better to sing it than my daughter Violet?"
When he proposed his daughter join him on the song, she sounded disinterested but asked him to send the song over anyway. 
He'd sent her the song at 9 PM, and she texted him back shortly saying: 'Oh my God this is awesome, let's do it right now.'