What Do John Krasinski's Brothers Do? Know About His Siblings
John Krasinski is the youngest and the shortest amongst his siblings.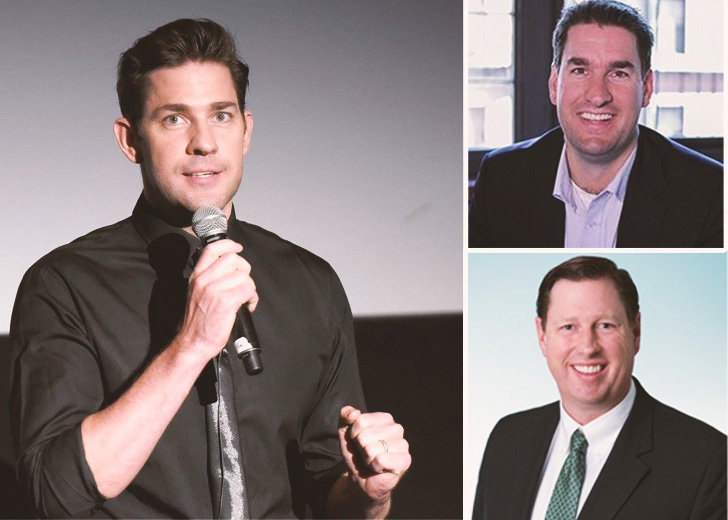 Actor John Krasinski's big break came when he landed the role of Jim Halpert, the sardonic nice guy on NBC's smash hit TV series The Office.
Krasinski's take on Halpert was beloved by fans and critics alike, and in 2007 and 2008, he won the Screen Actors Guild Award for outstanding performance by an ensemble in a comedy series.
During his time on the show, Krasinski did more than act. He shot the Scranton footage in the show's opening when he researched the area before filming. He also directed several episodes of the show, including 'The Boat,' 'Lotto,' and 'Sabre.'
Since his appearance on The Office, his career has taken off, securing him a place as a bonafide star. Over the past few years, he's been in many movies, and he even founded a production company.
He now has numerous writing, producing, and directing credits under his belt. Due to his achievements, Krasinski is the most famous person in the family, but he is not the only accomplished person. 
John Krasinski's Brothers
Krasinski comes from a family of medical professionals. His father is a Polish-American who works as a doctor specializing in internal medicine. He is also an assistant professor at the Tufts University School of Medicine. 
His mother is an Irish American and spent several years working as a nurse in Massachusetts. Krasinski has two older siblings, Kevin and Paul. Kevin is the only one that followed in their parent's footsteps and entered the medical profession. 
He is an orthopedic surgeon, trained in Sports Medicine and specializing in shoulder and knee injuries. He completed his pre-med degree at Colgate University and then attended Tufts University School of Medicine.
He is also a member of the American Academy of Orthopedic Surgeons and the American Orthopedic Society for Sports Medicine. 
Like Krasinski, his elder brother, Paul also did not go into the medical field. He is currently CEO and co-founder of Epicenter Experience. According to his LinkedIn profile, he previously served as the strategy consultant and business development at SessionM and was Senior Vice President of Digital Media and Analytics at Arbitron. 
He completed his undergraduate program at Brown University before completing his graduate program at Columbia Business School. 
John Krasinski Is Shorter than His Brothers
One of the popular jokes about Krasinski's character on The Office was about his awkwardly tall height. And the actor is very tall, towering at 6 feet 3 inches. Although 6'3 is an impressive height to many people, the License to Wed star is surprisingly shorter than his brothers. 
During an appearance on WIRED's Autocomplete Interview, Krasinski answered the internet's most searched questions about himself. One of the questions that were asked was if he played basketball. The actor responded he did but confessed he was not very good at it. 
He revealed that he was actually the smallest one in the family because his brothers were 6'8 and 6'9'in height. Clearly, height runs in Krasinski's family.