Meet John C. Reilly's Producing Partner and Wife Alison Dickey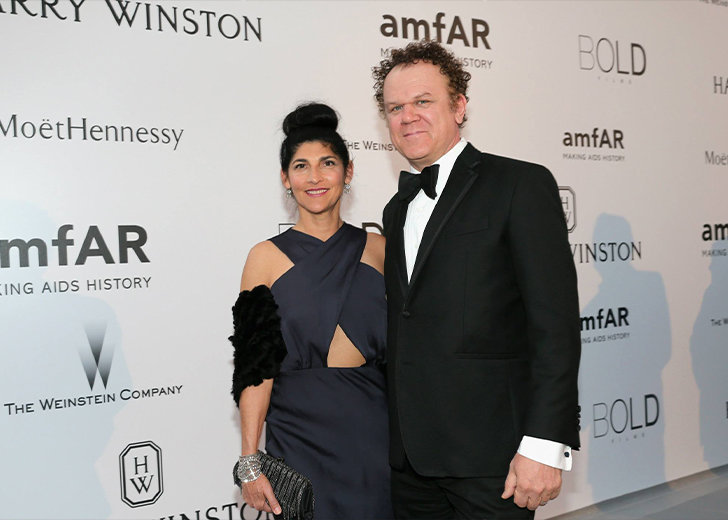 John C. Reilly and his wife, Alison Dickey, have been together for over two decades. In these years of married life, they share two children.
It's not just their personal lives they share, though. The couple also has worked on a few major projects, with Reilly usually in front of the cameras and Dickey behind the scenes.
They have seen each other's careers take shape, and here's how they kept their marriage and professional lives going in tandem.
John C. Reilly and Wife's Experience Working Together
The first big project John C. Reilly had worked on with his producer wife was 2011's Terri. Before that, they had only worked together in an independent movie she produced.
Dickey even asked his thoughts on the script for the movie before they shot it. She asked him to check out a part. Instead, he read the whole thing and liked it all.
So, the movie went into production, and it became a tremendous success. After the film was done, Reilly got many questions about how it was working with his wife.

John C. Reilly with wife Alison Dickey. (Photo: Twitter)
He did not have any problem working with Dickey. He told GQ in 2011 that he enjoyed working with people he knew.
The actor felt it easy to solve problems that way and said, "it was nice to know that she was there," talking about his wife.
He also thought the people who asked him if working with Dickey was a nightmare were projecting their marital problems onto him. "I was fine with my wife," he added.
Despite being one of the producers, Dickey wasn't around that much. So he did not actually spend a lot of time with her on set.
This movie set the tone for their next project, which they developed together.
It took them seven years to finalize the script for 2018's The Sisters Brothers, a movie adaptation of Patrick DeWitt's acclaimed novel.
It was again Dickey who found the source material first. An unpublished work at the time, both of them were impressed by the story and bought movie rights before it even made it to the bookstores.
After this, The Sisters Brothers became Reilly's passion project. He even became a producer for the movie (his first time), developed the characters, and took more of an active role, which all was gratifying later on.
Reilly and Dickey were in sync with the decisions they made. They produced the movie independently, hired DeWitt himself to turn the book into a screenplay, and even chose the director.
Dickey was happy with her husband's role in the movie, both on and off-screen, alongside Joaquin Phoenix, Jake Gyllenhaal, and Riz Ahmed.
She knew him and what he was capable of — transitioning seamlessly between comedic and dramatic characters.
"We've been together a long time. I've seen the whole trajectory of his career. I'm so well aware of what he's capable of doing," she said while talking to IndieWire in 2018.
John C. Reilly's Married Life with Wife
Reilly and Dickey met in 1989 when she was working as Sean Penn's assistant on Casualties of War. They got married just three years later, in 1992.
They keep their personal life lowkey. But they had a nice married life.
"I have to say that I'm happily married, very happily married, in real life," he admitted to BBC in January 2003.
The pair have two kids. Their first kid, Leo, was born in 1998. And their second son was born in 2001, although nothing else is known about him other than his birth year.
Leo was an aspiring model and musical artist as of 2018. He studied at the Fashion Institute of Design and Merchandising (FIDM) and had modeled for Moschino.
He was set to release his first single in October 2018 and also released another track titled 'BOYFREN,' in February 2020.
His children have grown up now, and Reilly hated the thought of that.
"I dread the day when they leave the house," he told Parade in July 2008. "Maybe there will come a time when I'll get tired of them. But I really depend on my kids for company. I love every minute of being with them."