'Sound of Metal' Actor Riz Ahmed Never Intended to Keep His Marriage Secret
'Sound of Metal' actor Riz Ahmed clears the air by revealing that his wedding was not intended to be a secret, and he talks in detail about it with Jimmy Fallon.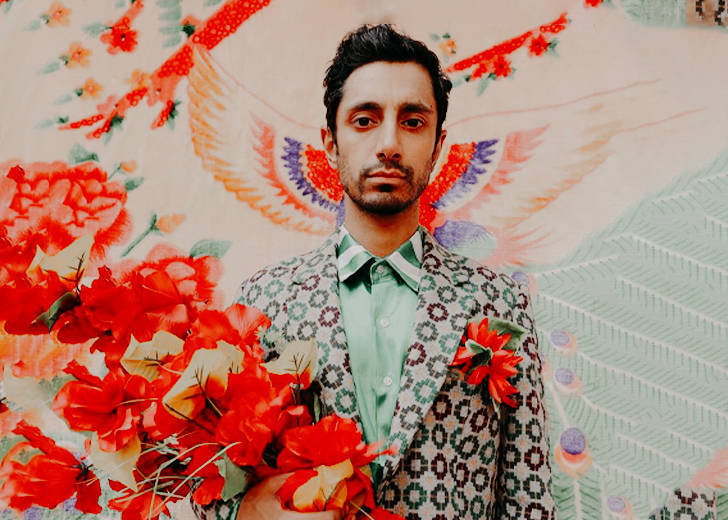 Sound of Metal star Riz Ahmed stepped into the realm of married men after tying the knot with his girlfriend, Fatima Farheen Mirza. 
The actor's announcement about his marriage on a podcast with Louis Theroux in January 2021 stirred the media. By not posting about his marriage on social media platforms and not divulging much information in the podcast, the actor intended to keep his wedding a secret.
However, he later appeared as a guest in The Tonight Show Starring Jimmy Fallon and cleared up the air while discussing his wedding ceremony and his wife. Fallon curiously asked Ahmed if the stories about his secret wedding were true, to which Ahmed replied: 
I guess because we live in a social media age, if we don't get on a megaphone about the stuff, it's like it's a secret. But I never know how much is oversharing.
The actor added that the backyard wedding was super-intimate and socially-distanced, in accordance with the safety guidelines of COVID. Due to the pandemic, the wedding was held with very few people in attendance.
'We did it in a backyard, which is nice in lots of ways. I think the nicest thing about it was you didn't have 500 aunties hanging around you, pinching your cheeks.' Ahmed jokingly said. 
He further shared the story of meeting his beautiful wife Fatima Farheen Mirza, a novelist, in a cafe in New York where he was preparing for his role in Sound of Metal. Both coincidentally shared the same table in the cafe and were "jostling over the same laptop plug point." He mentioned, "like a very modern way of meeting," the two developed a friendship, which eventually turned into a beautiful bond. 
Ahmed's wife, Mirza, is a graduate of Iowa Writers' Workshop and the author of the New York Times bestseller A Place For Us, a story of love and identity. She eloquently expresses her wisdom and insights through her writings. 
The actor also credited his role in Sound of Metal for bringing in a lot of goodness in his life along the process, such as meeting his wife for the first time to meeting people from the deaf community. He mentioned the entire period of doing the movie as a 'life-changing experience.' 
He shared a clip from his movie on Instagram on December 5, 2020, and described it as the most intense and rewarding creative experience of his life.
Further, host Fallon congratulated the actor on winning a Gotham Award for his role in Sound of Metal. Ahmed categorized the part as daunting as he had to learn to play drums and learn sign language simultaneously.
He admitted to having understood "the true meaning of listening" from the process while mentioning how he felt "super weird" about receiving the award virtually.