Acting Runs in Joey King's Blood — Know About Her Siblings and Their Showbiz Endeavors
Joey King has two older sisters.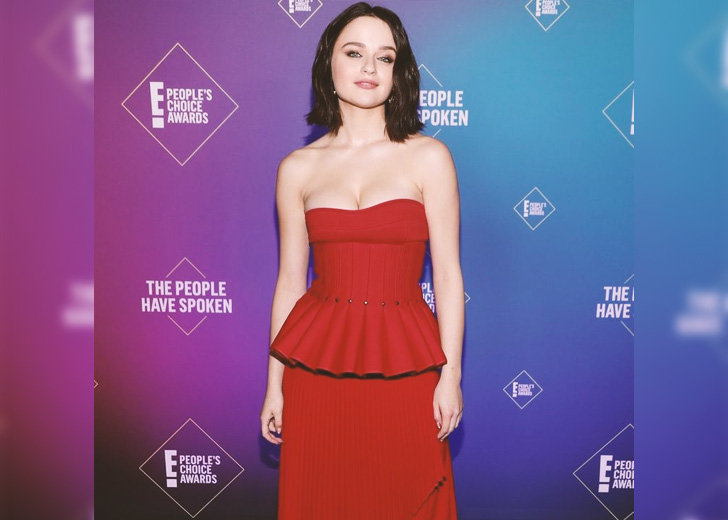 Joey King is a critically acclaimed actress renowned for her role as Elle Evans in Netflix's The Kissing Booth film series. She is a recipient of the Young Artist Awards, Kids' Choice Awards, and People's Choice Awards.
In addition, she has been nominated for prestigious awards like Golden Globe Awards, Primetime Emmy Awards, and Screen Actors Guild Awards for her varied performances.
But it turns out that Joey is not the only acting talent in her family, as both her siblings, older sisters, are also involved in the entertainment industry as actresses. Her two sisters are Kelli King and Hunter King.
Joey King's Sisters are Actresses
The eldest amongst the three King sisters, Kelli, was born on March 22, 1992. She made her acting debut way back in 1998 as a child actress with the film The Christmas Path. Following that, she appeared in a few more TV series and movies.
However, her career never flourished in the entertainment industry like her other two sisters, who have comparatively more success. Her prominent acting credits include Grey's Anatomy and The Winner.
Kelli's last on-screen appearance was in 2012 when she starred in a short TV series, Youth Pastor Kevin.
Hunter, who is over a year younger than Kelli, has 20 credits as an actress so far. She is best known for her roles as Adriana Masters in Hollywood Heights, Summer Newman in The Young and the Restless, and Clementine Hughes in Life in Pieces.
She has been a regular cast of the soap opera The Young and the Restless since 2012, with appearances in over 758 episodes. The show has released 49 seasons so far.
Hunter, born Hayley Ashley King, was credited as Haley King earlier in her career that started with the 2001 movie AI Artificial Intelligence.
What Are Joey King's Sisters Doing Now?
Kelli, who has kept herself away from the entertainment industry for a long time, is active on Instagram with over 68,000 followers. Her feed shows that she is a lover of neon lights and has been in a relationship with her partner.
She and her partner, who goes by the username @moyk9 on Instagram, are often snapped traveling around the world, posting eye-catching snaps.
But Hunter seems involved in her career as she drops pictures from her shoots and uploads sponsor posts. In addition, she is also a social media influencer with over 676,000 followers on Instagram. As an influencer, she often talks about varied topics, from fashion trends to mental health.
The Sisters Are Very Close to Each Other
The King sisters, born to their parents Jamie and Terry King, are close to each other and do not seem to have any sourness in their relationship, despite being associated with the same profession. They are also often spotted sharing pictures, especially on special occasions like birthdays and family gatherings.
Speaking to Entertainment Weekly in April 2019, Joey and Hunter expressed that they wanted to work together on a project. "We've always talked about how we want to work together and I told my boss that I really want her to come and play and be on the show," Hunter said.
Joey also had some wonderful things to say about her relationship with Hunter, as she shared, "Hunter and I, we get along really well. We're like best friends. We don't really fight ever."
Hopefully, we get to see these sisters together in a film or TV show in the coming future. And Kelli can also make a guest appearance. That sounds like a great idea!