Daniel Goddard Has a Complicated Answer to His Return as Cane on 'Young and Restless'
Daniel Goddard left the show in 2019.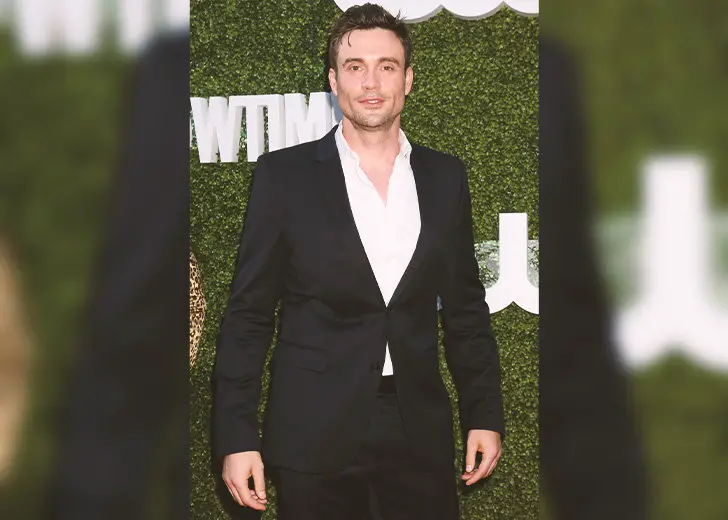 Daniel Goddard portrayed Cane Ashby for 13 long years. Since joining the all-time hit soap opera, The Young and The Restless in 2007, he became a fan-favorite.
He played father to three children and husband to Lily Winters, played by Christel Khalil. Later, his marriage withered in the wake of his extramarital affair with Juliet Helton, portrayed by Laur Allen. 
The dramatic romance had everyone hooked on the soap opera. However, Goodard announced his unexpected exit from the show on October 22, 2019. "I will no longer be part of the cast of the Young and Restless," he wrote on Twitter.
Revealing he was fired from the series, he added he was equally shocked and gutted to know about the end. That being said, the talented actor shared he was grateful for his 13 years on the show. 
Though Goddard bid farewell to all his Young and Restless viewers, his fans have always expected his return on the show.
And he addressed his fans' concerns about his possible return on the show in an interview with Soaps.com on September 23, 2021. 
Daniel Goddard on His Return On 'Young and Restless' 
The host of the interview asked Goddard if he would return on the show, reprising his role. As expected, his answer, however, was far from simple. 
"That's a good question," the Sydney native stated, choosing his words carefully. Then, he remarked he would like to be back on the show. He also mentioned that the circumstances of the plot had to be different to continue his presence in the storyline.
Despite expressing his interest in returning to the series, Goddard didn't clarify if the production had approached him for his comeback. 
What Is Daniel Goddard Doing Now?
After his sudden departure from Young and Restless, Goddard underwent a harrowing emotional journey. He had lost his long-time friend and co-star Kristoff St. John just before losing his job.
But the unforeseen trials thankfully made the television actor re-prioritize his life.
"I'm now probably the happiest I've been in a very long time, which is great," he admitted during a mini-reunion with former co-stars Mishael Morgan, Bryton James, and Sean Dominic on Facebook in August 2020.  
As per his accounts, he utilized the break to focus on himself and a social media app named BILDBORD — now renamed Dysko — that he had been working on with James. 
The pair launched the app in May 2020 and organized the first augmented reality fan event with past and present members of Young and Restless in August 2021. 
Available for iPhones, the application provides soap operas fans worldwide to connect and share or discuss their favorite shows, characters, and actors. 
Since its launch, Goddard hasn't been involved in any new acting projects. Instead, the 50-year-old has been focusing on his professional endeavors as an entrepreneur.
And when he is not working, he spends quality time with his long-time wife, Rachel Goddard, and two sons Ford and Sebastian.