Why Did Jo Koy and Chelsea Handler Break Up? The Inside Scoop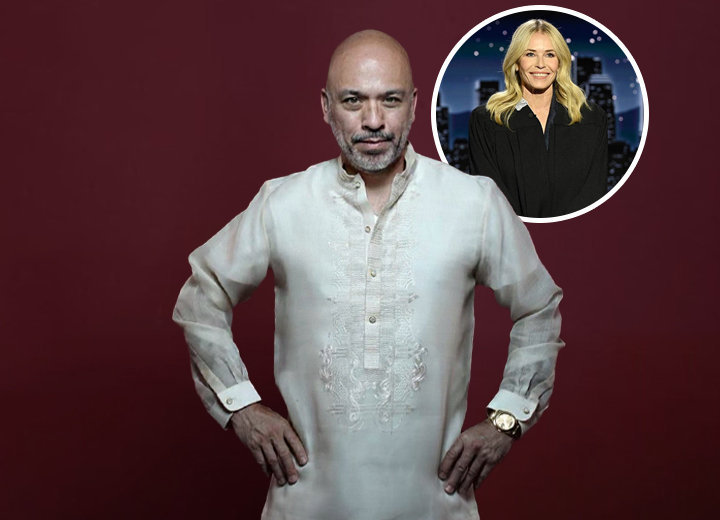 Jo Koy and Chelsea Handler have called it quits!
The comedian duo, who started dating in July 2021, suddenly announced their separation on the day which would have been their one-year anniversary. It was Handler who took to social media to announce their separation.
She penned a long, heartfelt post about her experience with Koy over the past year. And even though her writing kind of suggests they're over for good, other sources suggest otherwise.
Jo Koy and Chelsea Handler Break up before Anniversary
Handler uploaded a long-captioned post on Instagram on July 18, 2022, announcing her break up with Koy. The post was bitter-sweet right from the get-go because of the video she chose to upload.

Jo Koy with his girlfriend, Chelsea Handler, in June 2022. (Photo: Instagram)
"In anticipation of celebrating our first year together, Jo and I recorded this video early," she wrote at the beginning, talking about the sweet video of them joking around about the completion of what would have been their first year together.
Going through her IG post reveals they recorded the video in early June 2022.
She said that they were heavy-hearted to have to announce their separation. However, she did use "right now" when describing their break up — "we have decided together that it is best for us to take a break from our relationship right now."
Handler acknowledged everyone who was invested in their relationship and assured everyone they meant a lot for both of them.
"To be loved and adored by @jokoy has been one of the greatest gifts of my life," Handler continued and expressed how he had rekindled her faith in men, in love, and in a better future.
Then, the comedian directly addressed Koy, talking about how he "blew [her] creativity open," and reignited the fire for comedy and performing again.
"This is not an ending. It's another beginning, and it's a comfort to know that I am still loved and love this man the way the sun loves the moon and the moon loves the sun," she said. "YOUR PERSON IS COMING."
"So, please continue to root for both of us, because you never know what life will bring," Handler ended her post, ending on an uncertain note, similar to how she started her writing.
They confirmed they were dating in September 2021 after being spotted displaying some PDA at the LA Dodgers game together on September 1, 2021.
Could Jo Koy and Chelsea Handler Get Back Together?
The main reason the two broke up was due to a lack of time spent together. They had broken up about a month ago but announced their split just now.
Sources told TMZ that Koy and Handler were too busy — she is preparing for a comedy tour for the rest of the year; he is busy in LA, promoting his upcoming film, Easter Sunday.
TMZ's sources claimed the two could not spend as much time together as they would have liked to make the relationship work.
However, the insider also claimed that the now ex couple's inner circle was hopeful they will get back together after their schedules clear up.
Another source told People magazine something similar, "Their friends are hoping they can still work it out. But if anything, it's clear their relationship has changed them both for the better."