Chelsea Handler Never Regretted Not Having Kids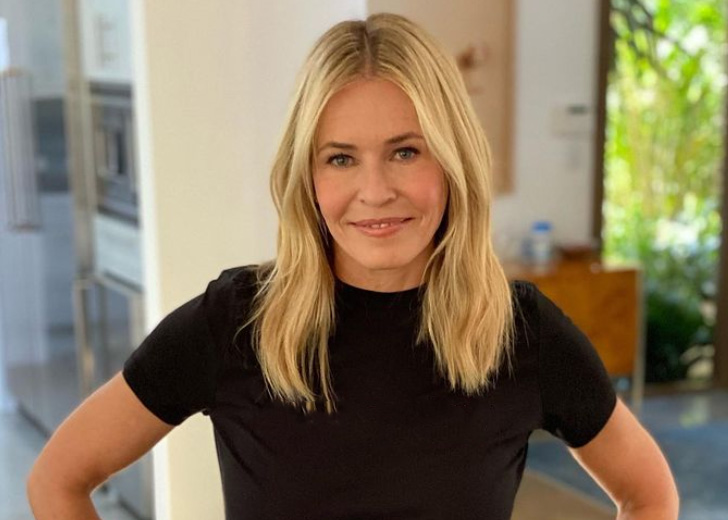 Chelsea Handler never got married or had kids of her own. It's a decision she has expanded upon on many occasions, and she still says she doesn't regret it.
Handler took to Instagram to post a short video in September 2021, where she revealed the pandemic had given her even more confidence about her decision not to start a family of her own.
Posting a question she often got asked about not having kids or getting married, Handler answered: "I have never felt more confident and secure in my life decision-making skills, in remaining childless and alone, than I have during this pandemic."

Chelsea Handler is dating Jo Koy. Says she does not want kids of her own. (Source: Instagram)
Handler further added that while she didn't mean to sing her own praises, she remained steadfast in her decision not to have children.
Why Chelsea Handler Does Not Want Kids
Aside from talking about how happy she was having no children of her own, she has also gotten candid about why she reached the decision.
"I just don't think it's the best use of my time," she told Gwyneth Paltrow back in 2018. "I'm just not interested."
"Becoming a mother is something that I take so seriously. People need to really want to become a mom. Honestly, it should be hard to become a parent."
Handler has also revealed that while she doesn't want kids of her own, she enjoys spending time with them. She previously told Insider that she loved being an aunt and spending time with her friends' kids.
In a separate interview with People, the comedian noted that if she ever became a mom, she wouldn't do a good job at it.
"If my niece has a bad day at school, I worry about it for three days. I'd be such a helicopter parent. I'd drive my child crazy," she said.
Chelsea Handler Had Two Abortions
While Handler has shown no interest in having children in the future, she has been open about almost becoming a mother at the age of 16.
In a 2016 essay published in Playboy, Handler revealed she had two abortions when she was just 16. She noted she was in a "very bad stage" of her life and had unprotected sex with her boyfriend, whom she shouldn't have been with.
During her first pregnancy, she considered having the baby but was convinced otherwise by her parents. She eventually got a safe abortion at Planned Parenthood.
"I felt parented, ironically, while I was getting an abortion," she wrote. "And when it was over, I was relieved in every possible way."
Handler returned to Planned Parenthood again the same year for another abortion when she realized she was pregnant once again.
"We all make mistakes all the time. I happened to [eff] up twice at the age of 16," she wrote.
The This Means War star further noted that she was grateful for having come to her senses in time and being able to get an abortion legally without risking her health or bankrupting herself or her family.