How Jimmy O. Yang's Dad Got On 'Patriots Day'
Jimmy O. Yang's father Richard Ouyang portrays a Chinese man in the film.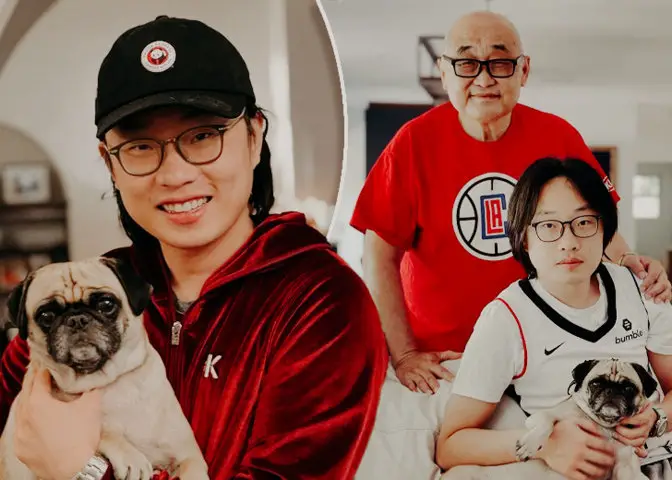 Silicon Valley actor Jimmy O. Yang gushed about his father Richard Ouyang's transition from an ordinary person to an exceptionally confident actor on Joe Rogan's acclaimed podcast, The Joe Rogan Experience. 
Born in China, Ouyang spent most of his life away from the entertainment industry, working as a salesperson at Dow Chemical. He also founded a business of medical equipment and eventually sold it. 
After he moved to America with his family, he worked as a financial advisor.
As a person who lived his life doing decent jobs, Ouyang was against his son's decision to make a career as a stand-up. He even suggested Yang get a degree away from the arts and warned him he would be homeless if he pursued an art degree.
So what exactly happened that he got into movies himself? Here's a quick rundown. 
Hard Time Impressing His Dad
While Yang has made himself known through his acting stints and humor on Crazy Rich Asians and multiple comedy shows, things weren't always sunshine and rainbows. 
Following his parent's advice, he joined the University of California at San Diego and majored in Economics. But as soon as he started interning at a now-defunct financial-services company, Smith Barney, the comedian realized he couldn't stick with a 9-to-5 job. 
Unable to pinpoint what he wanted to do in life, the Hong Kong native worked three jobs a day at one point. He worked as a sales agent during the day, a comedian at a comedy club in San Diego in the evening, and a strip club DJ at night. 
Finally, the 34-year-old chose his passion and focused on comedy full-time. But his choice didn't impress his father. Nevertheless, his dad let him do what he wanted, hoping he would learn the truth even if it was through the hard way. 
For years, Yang struggled to get a decent hold on his career. He gave hundreds of auditions and only could book a few roles, leading him to a financial slump. 
To cope with the situation, he bought a second-hand 2006 Prius with the money he got from the first season of Silicon Valley and drove Uber. He continued the service until season two.
Eventually, things became a little easier for the budding actor as he became a regular cast for the series. And he thought his first significant milestone would impress his father. 
To his dismay, his father couldn't care less. Instead, Ouyang pointed that acting was an easy job and stated even he could do it. Thereon, things took an interesting turn. 
Jimmy O. Yang's Father's Surprising Success
Yang wanted his father to appreciate his years of hard work and prove to him that acting wasn't easy. So he introduced his father to his agent and signed him up for auditions. 
In his own words, Yang had thought his father would finally understand the pressure of auditions and fear of rejection. His plan, however, backfired. 
Surprisingly, his father did so well in the auditions that he would get six out of ten jobs. Ouyang even starred in a Chinese show that went viral and was successful in China.
Following that, he quickly impressed the casting crew of Space Force with his tapes and portrayed a Chinese scientist in the ninth episode.
Yang compared his first audition experience with his father's and shared that his confidence was extraordinary. He also mentioned that Ouyang was a talented person. 
How Richard Ouyang Joined 'Patriots Day'
Yang got to play a real-life Chinese person on Patriots Day, a movie that he wholeheartedly wanted to be authentic. The director had chosen a Chinese person with a Cantonese accent to be his father in the film. 
But Yang wasn't thrilled as the person's accent didn't match the criteria. 
So he suggested the casting team hire his father, as his accent matched that from mainland China. 
The acting crew approved and took in Ouyang to play Yang's on-screen father. 
Other than Patriots Day, Ouyang has played in projects such as Buddy Solitaire and Lonely Blue Night.